Top Ten Tuesday is a weekly meme hosted by The Broke and the Bookish. This week's theme is best books you've read in 2017 so far. I've read approximately 30 books at this point, so I've got a decent amount to choose from compared to recent years! A handful of these don't have reviews linked because I read them before I started blogging and a couple have not been released yet, so my reviews for those are scheduled to be published once they're out!
10. milk and honey by rupi kaur
milk and honey is a collection of poetry and prose about survival. It is about the experience of violence, abuse, love, loss, and femininity. It is split into four chapters, and each deals with a different pain, heals a different heartache. milk and honey takes readers through a journey of the most bitter moments in life and finds sweetness in them because there is sweetness everywhere if you are just willing to look.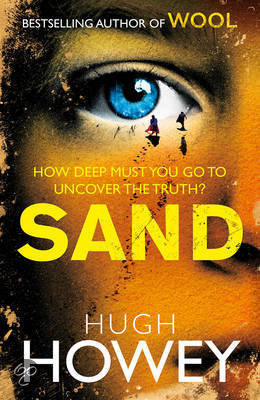 The old world is buried. A new one has been forged atop the shifting dunes. Here in this land of howling wind and infernal sand, four siblings find themselves scattered and lost.
Palmer has never been the same since his father walked out twelve years ago. His elder sister, Vic, is trying to run away from the past; his younger brothers, Connor and Rob, are risking their lives to embrace it. His mother, left with nothing but anger, is just trying to forget.
Palmer wants to prove his worth, not only to his family, but to himself. And in the barren, dune-covered landscape of his home, there is only one way to earn respect: sand-diving. Plunging deep below the desert floor in search of relics and scraps of the old world. He is about to embark on the most dangerous dive of his young life, aiming to become the first to discover the rumoured city below.

8. The Roses of May by Dot Hutchinson, review
Priya Sravasti's sister fell victim to the killer years ago. Now she and her mother move every few months, hoping for a new beginning. But when she ends up in the madman's crosshairs, the hunt takes on new urgency. Only with Priya's help can the killer be found—but will her desperate hope for closure compel her to put her very life on the line?
7. Beasts of Extraordinary Circumstance by Ruth Emmie Lang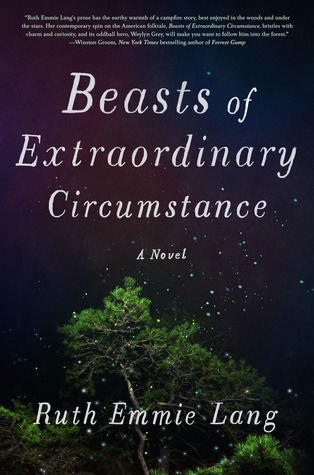 Orphaned, raised by wolves, and the proud owner of a horned pig named Merlin, Weylyn Grey knew he wasn't like other people. But when he single-handedly stopped that tornado on a stormy Christmas day in Oklahoma, he realized just how different he actually was.
As amazing as these powers may appear, they tend to manifest themselves at inopportune times and places, jeopardizing not only his own life, but the life of Mary, the woman he loves.
Beasts of Extraordinary Circumstance tells the story of Weylyn Grey's life from the perspectives of the people who knew him, loved him, and even a few who thought he was just plain weird. Although he doesn't stay in any of their lives for long, he leaves each of them with a story to tell: great storms that evaporate into thin air; fireflies that make phosphorescent honey; a house filled with spider webs and the strange man who inhabits it.
6. The Book of Cthulhu II edited by Ross E. Lockhart
For nearly a century, H. P. Lovecraft's tales of malevolent Great Old Ones existing beyond the dimensions of this world, beyond the borders of sanity, have captured and held the imaginations of writers and aficionados of the dark, the macabre, the fantastic, and the horrible. Now, because you demanded more, anthologist Ross E. Lockhart has risked all to dive back into the Cthulhu canon, combing through mind-shattering manuscripts and moldering tomes to bring you The Book of Cthulhu 2, with even more tales of tentacles, terror, and madness.
Featuring monstrous stories by many of weird fiction's brightest lights, The Book of Cthulhu 2 brings you even more tales inspired by H. P. Lovecraft's greatest creation: The Cthulhu mythos.
5. The Invasion of the Tearling by Erika Johansen
Kelsea Glynn is the Queen of the Tearling. Despite her youth, she has quickly asserted herself as a fair, just and powerful ruler.
However, power is a double-edged sword, and small actions can have grave consequences. In trying to do what is right – stopping a vile trade in humankind – Kelsea has crossed the Red Queen, a ruthless monarch whose rule is bound with dark magic and the spilling of blood. The Red Queen's armies are poised to invade the Tearling, and it seems nothing can stop them.
Yet there was a time before the Crossing, and there Kelsea finds a strange and possibly dangerous ally, someone who might hold the key to the fate of the Tearling, and indeed to Kelsea's own soul. But time is running out…
4. Everything, Everything by Nicola Yoon, review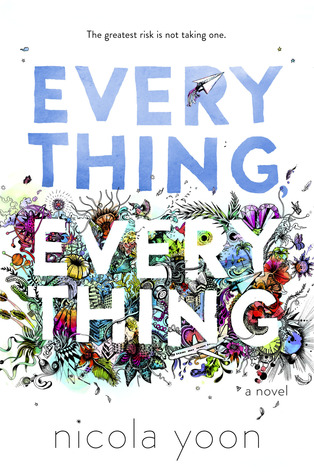 My disease is as rare as it is famous. Basically, I'm allergic to the world. I don't leave my house, have not left my house in seventeen years. The only people I ever see are my mom and my nurse, Carla.
But then one day, a moving truck arrives next door. I look out my window, and I see him. He's tall, lean and wearing all black—black T-shirt, black jeans, black sneakers, and a black knit cap that covers his hair completely. He catches me looking and stares at me. I stare right back. His name is Olly.
Maybe we can't predict the future, but we can predict some things. For example, I am certainly going to fall in love with Olly. It's almost certainly going to be a disaster.
3. Emma in the Night by Wendy Walker
One night three years ago, the Tanner sisters disappeared: fifteen-year-old Cass and seventeen-year-old Emma. Three years later, Cass returns, without her sister Emma. Her story is one of kidnapping and betrayal, of a mysterious island where the two were held. But to forensic psychiatrist Dr. Abby Winter, something doesn't add up. Looking deep within this dysfunctional family Dr. Winter uncovers a life where boundaries were violated and a narcissistic parent held sway. And where one sister's return might just be the beginning of the crime.
2. The Butterfly Garden by Dot Hutchinson
Near an isolated mansion lies a beautiful garden.
In this garden grow luscious flowers, shady trees…and a collection of precious "butterflies"—young women who have been kidnapped and intricately tattooed to resemble their namesakes. Overseeing it all is the Gardener, a brutal, twisted man obsessed with capturing and preserving his lovely specimens.
When the garden is discovered, a survivor is brought in for questioning. FBI agents Victor Hanoverian and Brandon Eddison are tasked with piecing together one of the most stomach-churning cases of their careers. But the girl, known only as Maya, proves to be a puzzle herself.
As her story twists and turns, slowly shedding light on life in the Butterfly Garden, Maya reveals old grudges, new saviors, and horrific tales of a man who'd go to any length to hold beauty captive. But the more she shares, the more the agents have to wonder what she's still hiding…
No one knows exactly when it began or where it originated. A terrifying new plague is spreading like wildfire across the country, striking cities one by one: Boston, Detroit, Seattle. The doctors call it Draco Incendia Trychophyton. To everyone else it's Dragonscale, a highly contagious, deadly spore that marks its hosts with beautiful black and gold marks across their bodies—before causing them to burst into flames. Millions are infected; blazes erupt everywhere. There is no antidote. No one is safe.
Harper Grayson, a compassionate, dedicated nurse as pragmatic as Mary Poppins, treated hundreds of infected patients before her hospital burned to the ground. Now she's discovered the telltale gold-flecked marks on her skin. When the outbreak first began, she and her husband, Jakob, had made a pact: they would take matters into their own hands if they became infected. To Jakob's dismay, Harper wants to live—at least until the fetus she is carrying comes to term. At the hospital, she witnessed infected mothers give birth to healthy babies and believes hers will be fine too. . . if she can live long enough to deliver the child.
Convinced that his do-gooding wife has made him sick, Jakob becomes unhinged, and eventually abandons her as their placid New England community collapses in terror. The chaos gives rise to ruthless Cremation Squads—armed, self-appointed posses roaming the streets and woods to exterminate those who they believe carry the spore. But Harper isn't as alone as she fears: a mysterious and compelling stranger she briefly met at the hospital, a man in a dirty yellow fire fighter's jacket, carrying a hooked iron bar, straddles the abyss between insanity and death. Known as The Fireman, he strolls the ruins of New Hampshire, a madman afflicted with Dragonscale who has learned to control the fire within himself, using it as a shield to protect the hunted . . . and as a weapon to avenge the wronged.
In the desperate season to come, as the world burns out of control, Harper must learn the Fireman's secrets before her life—and that of her unborn child—goes up in smoke
Thanks for reading! What are your top reads of 2017 so far?? Have you read any of the ones on my list yet–and if so, what did you think of them?
You can also follow me on Twitter and Goodreads.