My TBR is at 304. I have a problem, and that problem is my ever-growing TBR. Let's cut it down, shall we?
The rules:
Go to your goodreads to-read shelf.
Order on ascending date added.
Take the first 5 (or 10 if you're feeling adventurous) books
Read the synopses of the books
Decide: keep it or should it go?
Dorothy Must Die
I didn't ask for any of this. I didn't ask to be some kind of hero.

But when your whole life gets swept up by a tornado – taking you with it – you have no choice but to go along, you know?

Sure, I've read the books. I've seen the movies. I know the song about the rainbow and the happy little bluebirds. But I never expected Oz to look like this. To be a place where Good Witches can't be trusted, Wicked Witches may just be the good guys, and winged monkeys can be executed for acts of rebellion. There's still a yellow brick road – but even that's crumbling.

What happened? Dorothy.
They say she found a way to come back to Oz. They say she seized power and the power went to her head. And now no one is safe.
My name is Amy Gumm – and I'm the other girl from Kansas.
I've been recruited by the Revolutionary Order of the Wicked.
I've been trained to fight.
And I have a mission.
Okay, this sounds corny as HELL, but it's gotten really good ratings from my Goodreads friends so I gotta KEEP it.
You're Never Weird on the Internet (almost)
I adore Felicia Day. 'Nuff said. KEEP.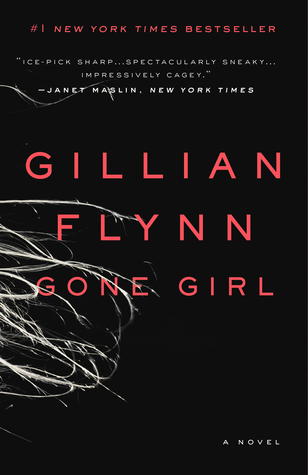 Gone Girl
I feel like I'm the only person who hasn't read this. I've heard mixed reviews, but I gotta. KEEP.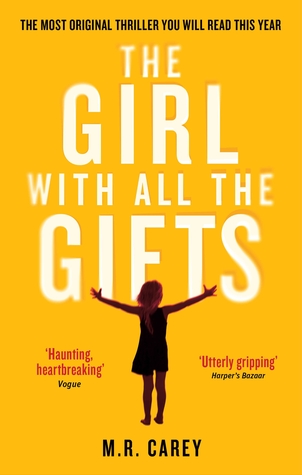 The Girl with All the Gifts
Melanie is a very special girl. Dr. Caldwell calls her "our little genius."
Every morning, Melanie waits in her cell to be collected for class. When they come for her, Sergeant Parks keeps his gun pointing at her while two of his people strap her into the wheelchair. She thinks they don't like her. She jokes that she won't bite, but they don't laugh.
Melanie loves school. She loves learning about spelling and sums and the world outside the classroom and the children's cells. She tells her favorite teacher all the things she'll do when she grows up. Melanie doesn't know why this makes Miss Justineau look sad.
So intrigued. And again, lots of good reviews from Goodreads friends. KEEP.
Raptor Red
The time is 120 million years ago, the place is the plains of prehistoric Utah, and the eyes belong to an unforgettable heroine. Her name is Raptor Red, and she is a female raptor dinosaur.
Painting a rich and colorful picture of a lush prehistoric world, leading paleontologist Robert T. Bakker tells his story from within Raptor Red's extraordinary mind, dramatizing his revolutionary theories in this exciting tale. From a tragic loss to the fierce struggle for survival to a daring migration to the Pacific Ocean to escape a deadly new predator, Raptor Red combines fact and fiction to capture for the first time the thoughts, emotions, and behaviors of the most magnificent, enigmatic creatures ever to walk the face of the earth.
I was on the fence about this, but I just skimmed Goodreads reviews and saw that one person said it was Pride & Prejudice with raptors and another put it on their "I cried" shelf, soooo moving this up my TBR! KEEP.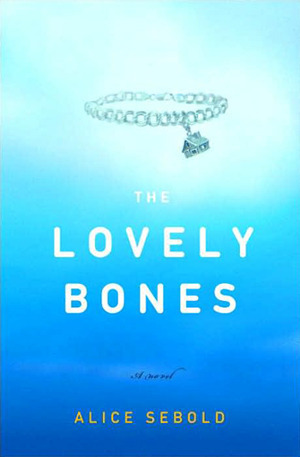 The Lovely Bones
AGAIN, I am the only person who hasn't read this. KEEP.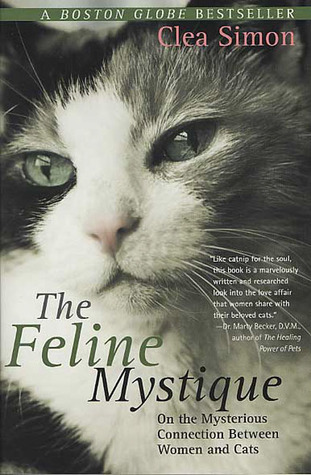 The Feline Mystique
What is it with women and cats? The Feline Mystique is the first serious examination of the intense relationship between woman and their cats and of the repercussions that bond can have on others. Richly researched and searchingly personal, The Feline Mystique uses history, science, art, and literature as touchpoints to explain and explore contemporary women's lives with their cats.
Skimming through the reviews, it seems like this book is kind of disorganized and not quite as interesting as I'd like it to be. TOSS.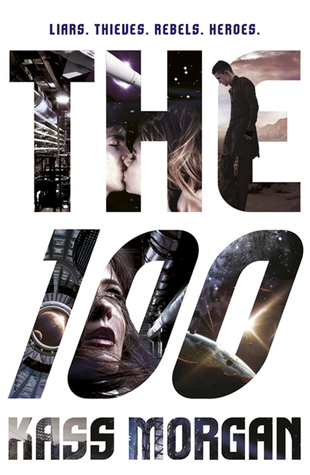 The 100
Ever since a devastating nuclear war, humanity has lived on spaceships far above Earth's radioactive surface. Now, one hundred juvenile delinquents — considered expendable by society — are being sent on a dangerous mission: to recolonize the planet. It could be their second chance at life…or it could be a suicide mission.
Originally added this because I had gotten into the TV show, but I've since stopped watching the show and the reviews on this are fairly negative. TOSS.
Annabel
In 1968, into the devastating, spare atmosphere of Labrador, Canada, a child is born: a baby who appears to be neither fully boy nor fully girl, but both at once. Only three people are privy to the secret—the baby's parents, Jacinta and Treadway, and their trusted neighbor and midwife, Thomasina. Though Treadway makes the difficult decision to raise the child as a boy named Wayne, the women continue to quietly nurture the boy's female side. And as Wayne grows into adulthood within the hypermasculine hunting society of his father, his shadow-self, a girl he thinks of as "Annabel," is never entirely extinguished. 
INTRIGUING. I don't think I've ever read a book with an intersex main character??? KEEP, for sure.
Gonzo Girl
Alley Russo is a recent college grad desperately trying to make it in the grueling world of New York publishing, but like so many who have come before her, she has no connections and has settled for an unpaid magazine internship while slinging drinks on Bleecker Street just to make ends meet. That's when she hears the infamous Walker Reade is looking for an assistant to replace the eight others who have recently quit. Hungry for a chance to get her manuscript onto the desk of an experienced editor, Alley jumps at the opportunity to help Reade finish his latest novel.
After surviving an absurd three-day "trial period" involving a .44 magnum, purple-pyramid acid, violent verbal outbursts, brushes with fame and the law, a bevy of peacocks, and a whole lot of cocaine, Alley is invited to stay at the compound where Reade works. For months Alley attempts to coax the novel out of Walker page-by-page, all while battling his endless procrastination, vampiric schedule, Herculean substance abuse, mounting debt, and casual gunplay. But as the job begins to take a toll on her psyche, Alley realizes she's alone in the Colorado Rockies at the mercy of a drug-addicted literary icon who may never produce another novel—and her fate may already be sealed.
Wow, this just… doesn't sound interesting at ALL to me. Not sure how this ended up on my TBR, but I guess it's been on there a while. TOSS.
Aaand my TBR is now down to 301. Hopefully I'll get it under 300 soon, but knowing me… that's not likely. Have you read any of these books? Do you plan to?