Last week I cut my TBR down to 301, this week it's at 308. It never stops growing. Time to trim some more off.
The rules:
Go to your goodreads to-read shelf.
Order on ascending date added.
Take the first 5 (or 10 if you're feeling adventurous) books
Read the synopses of the books
Decide: keep it or should it go?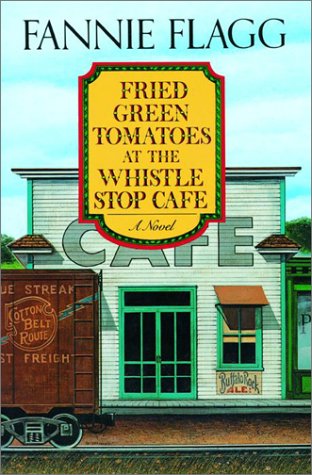 Fried Green Tomatoes at the Whistle Stop Cafe
It's first the story of two women in the 1980s, of gray-headed Mrs. Threadgoode telling her life story to Evelyn, who is in the sad slump of middle age. The tale she tells is also of two women — of the irrepressibly daredevilish tomboy Idgie and her friend Ruth, who back in the thirties ran a little place in Whistle Stop, Alabama, a Southern kind of Cafe Wobegon offering good barbecue and good coffee and all kinds of love and laughter, even an occasional murder.
I think I saw the movie a million years ago. But I've heard so many good things and it has incredible ratings. KEEP.
10:00 a.m. The principal of Opportunity High School finishes her speech, welcoming the entire student body to a new semester and encouraging them to excel and achieve.
10:02 a.m. The students get up to leave the auditorium for their next class.
10:03 a.m. The auditorium doors won't open.
10:05 a.m. Someone starts shooting.
Told from four different perspectives over the span of fifty-four harrowing minutes, terror reigns as one student's calculated revenge turns into the ultimate game of survival.
I was worried that this might be voyeuristic and from the very conflicting reviews I've read, it seems like it is. There's a lot about how the shooter is one-dimensional and portrayed as straight-up evil and I'm not about that. TOSS.
All Evie wants is to be normal. She's almost off her meds and at a new college where no one knows her as the girl-who-went-crazy. She's even going to parties and making friends. There's only one thing left to tick off her list…
But relationships are messy – especially relationships with teenage guys. They can make any girl feel like they're going mad. And if Evie can't even tell her new friends Amber and Lottie the truth about herself, how will she cope when she falls in love?
This book doesn't seem bad, but there are some iffy reviews and I'm just not feeling it right now. And this whole feature is about prioritizing things. TOSS.
What would happen if women and girls joined their unique abilities together to change the world? In a world where access to the written word is reserved to men, Andra BetScrivener has been able to read and write ever since she was a little girl without anyone teaching her. She must keep her abilities a secret in the country of New North, or she could lose her hands, her eyes or her life. In fact, the only paths offered to her–and all young women–are to either marry or enter the government-run Women's Training Program, where she'll be taught "feminine" arts like drawing, painting, and homemaking.
On her seventeenth birthday, Andra discovers that her abilities extend beyond reading. She can write events to life. As she begins to explore her new ability, she must take care not to jeopardize her father's job as head scrivener at the Ministry. Despite her efforts to keep her powers hidden, she comes to the attention of both the government and a rebel group, who each desire to use Andra for their own goals. At the same time, she begins to meet other gifted women who have never dared use their unique powers. With the help of her friends Brian and Lauren—who has the ability to read minds—Andra must find a way to unite the power of women to create change.
When one side manipulates Andra's words into killing someone, and the other threatens her father's life and her own freedom, Andra decides to use her writing to empower others to stop governmental oppression. But in a society ruled by lies, cruelty, and inequality her journey will not be easy or safe.
Good reviews. Seems interesting. KEEP.
An Unquiet Mind: A Memoir of Moods and Madness and
Night Falls Fast: Understanding Suicide and
Exuberance: The Passion For Life
These are all mental health books written by the same author that I added at the same time, so I'm counting them as one book and saying KEEP.
This doesn't even have a blurb on Goodreads and has a mere 37 ratings but I have to read it because I adore the movie. KEEP.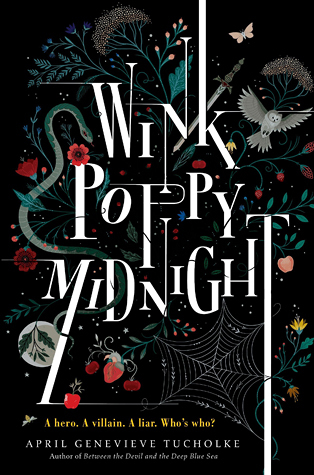 Every story needs a hero.
Every story needs a villain.
Every story needs a secret.
Wink is the odd, mysterious neighbor girl, wild red hair and freckles. Poppy is the blond bully and the beautiful, manipulative high school queen bee. Midnight is the sweet, uncertain boy caught between them. Wink. Poppy. Midnight. Two girls. One boy. Three voices that burst onto the page in short, sharp, bewitching chapters, and spiral swiftly and inexorably toward something terrible or tricky or tremendous.
What really happened?
Someone knows.
Someone is lying.
I think I was drawn in by the pretty cover and the intriguing title, but this just doesn't seem like it's for me. TOSS.
The Way I Used to Be
In the tradition of Speak, this extraordinary debut novel shares the unforgettable story of a young woman as she struggles to find strength in the aftermath of an assault.
Eden was always good at being good. Starting high school didn't change who she was. But the night her brother's best friend rapes her, Eden's world capsizes.
What was once simple, is now complex. What Eden once loved—who she once loved—she now hates. What she thought she knew to be true, is now lies. Nothing makes sense anymore, and she knows she's supposed to tell someone what happened but she can't. So she buries it instead. And she buries the way she used to be.
Told in four parts—freshman, sophomore, junior, and senior year—this provocative debut reveals the deep cuts of trauma. But it also demonstrates one young woman's strength as she navigates the disappointment and unbearable pains of adolescence, of first love and first heartbreak, of friendships broken and rebuilt, and while learning to embrace a power of survival she never knew she had hidden within her heart.
I'm really, really on the fence about this, but for now: KEEP.
On a damp October night, the body of young, beautiful Ashley Cordova is found in an abandoned warehouse in lower Manhattan. By all appearances her death is a suicide – but investigative journalist Scott McGrath suspects otherwise. Though much has been written about the dark and unsettling films of Ashley's father, Stanislas Cordova, very little is known about the man himself. As McGrath pieces together the mystery of Ashley's death, he is drawn deeper and deeper into the dark underbelly of New York City and the twisted world of Stanislas Cordova, and he begins to wonder – is he the next victim?
Meh? TOSS.
Smoke Gets in Your Eyes
Most people want to avoid thinking about death, but Caitlin Doughty—a twenty-something with a degree in medieval history and a flair for the macabre—took a job at a crematory, turning morbid curiosity into her life's work. Thrown into a profession of gallows humor and vivid characters (both living and very dead), Caitlin learned to navigate the secretive culture of those who care for the deceased.
Smoke Gets in Your Eyes tells an unusual coming-of-age story full of bizarre encounters and unforgettable scenes. Caring for dead bodies of every color, shape, and affliction, Caitlin soon becomes an intrepid explorer in the world of the dead. She describes how she swept ashes from the machines (and sometimes onto her clothes) and reveals the strange history of cremation and undertaking, marveling at bizarre and wonderful funeral practices from different cultures.
Her eye-opening, candid, and often hilarious story is like going on a journey with your bravest friend to the cemetery at midnight. She demystifies death, leading us behind the black curtain of her unique profession. And she answers questions you didn't know you had: Can you catch a disease from a corpse? How many dead bodies can you fit in a Dodge van? What exactly does a flaming skull look like?
Honest and heartfelt, self-deprecating and ironic, Caitlin's engaging style makes this otherwise taboo topic both approachable and engrossing. Now a licensed mortician with an alternative funeral practice, Caitlin argues that our fear of dying warps our culture and society, and she calls for better ways of dealing with death (and our dead).
I've heard good things. KEEP.
And that's a wrap! I did better this time and tossed 4/10 books. I'm down to 304 on my TBR list. How's your TBR list looking? Have you pruned it recently?
You can also follow me on Twitter and Goodreads.
(All covers and blurbs courtesy of Goodreads.)