Top Ten Tuesday is a weekly feature done by The Broke and the Bookish. This week's theme is "Top Ten Books On My Fall TBR List." I'm interpreting this as books I intend to read this fall and not necessarily books being released this fall (although I'm sure the two will overlap). I don't have a set monthly, seasonly, or yearly TBR list, but I do keep a "TBR ASAP" list, which is just the TBR list that I prioritize when figuring out what to read next. Here are my top ten books from that list.
10. Women Who Run with the Wolves
Within every woman there is a wild and natural creature, a powerful force, filled with good instincts, passionate creativity, and ageless knowing. Her name is Wild Woman, but she is an endangered species. Clarissa Pinkola Estes, Ph.D., Jungian analyst and cantadora storyteller shows how women's vitality can be restored through what she calls "psychic archeological digs" into the ruins of the female unconsious. Using multicultural myths, fairy tales, folk tales, and stories, Dr. Estes helps women reconnect with the healthy, instinctual, visionary attributes of the Wild Woman archetype.
9. Annabel
In 1968, into the devastating, spare atmosphere of Labrador, Canada, a child is born: a baby who appears to be neither fully boy nor fully girl, but both at once. Only three people are privy to the secret—the baby's parents, Jacinta and Treadway, and their trusted neighbor and midwife, Thomasina. Though Treadway makes the difficult decision to raise the child as a boy named Wayne, the women continue to quietly nurture the boy's female side. And as Wayne grows into adulthood within the hypermasculine hunting society of his father, his shadow-self, a girl he thinks of as "Annabel," is never entirely extinguished.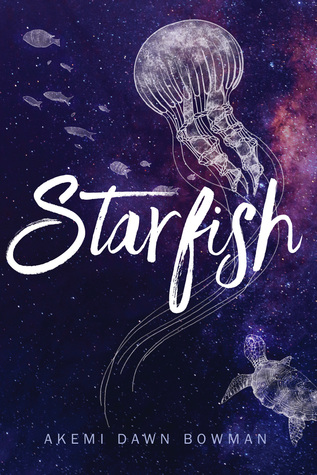 8. Starfish
Kiko Himura has always had a hard time saying exactly what she's thinking. With a mother who makes her feel unremarkable and a half-Japanese heritage she doesn't quite understand, Kiko prefers to keep her head down, certain that once she makes it into her dream art school, Prism, her real life will begin.
But then Kiko doesn't get into Prism, at the same time her abusive uncle moves back in with her family. So when she receives an invitation from her childhood friend to leave her small town and tour art schools on the west coast, Kiko jumps at the opportunity in spite of the anxieties and fears that attempt to hold her back. And now that she is finally free to be her own person outside the constricting walls of her home life, Kiko learns life-changing truths about herself, her past, and how to be brave.
7. Bad Feminist
In these funny and insightful essays, Roxane Gay takes us through the journey of her evolution as a woman of color while also taking readers on a ride through culture of the last few years and commenting on the state of feminism today. The portrait that emerges is not only one of an incredibly insightful woman continually growing to understand herself and our society, but also one of our culture.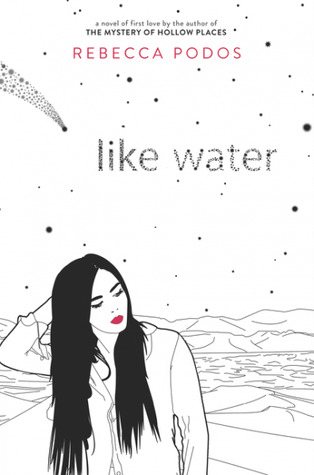 6. Like Water
In Savannah Espinoza's small New Mexico hometown, kids either flee after graduation or they're trapped there forever. Vanni never planned to get stuck—but that was before her father was diagnosed with Huntington's disease, leaving her and her mother to care for him. Now, she doesn't have much of a plan at all: living at home, working as a performing mermaid at a second-rate water park, distracting herself with one boy after another.
That changes the day she meets Leigh. Disillusioned with small-town life and looking for something greater, Leigh is not a "nice girl." She is unlike anyone Vanni has met, and a friend when Vanni desperately needs one. Soon enough, Leigh is much more than a friend. But caring about another person stirs up the moat Vanni has carefully constructed around herself, and threatens to bring to the surface the questions she's held under for so long.
Kamala Khan is an ordinary girl from Jersey City — until she's suddenly empowered with extraordinary gifts. But who truly is the new Ms. Marvel? Teenager? Muslim? Inhuman? Find out as she takes the Marvel Universe by storm! When Kamala discovers the dangers of her newfound powers, she unlocks a secret behind them, as well. Is Kamala ready to wield these immense new gifts? Or will the weight of the legacy before her be too much to bear? Kamala has no idea, either. But she's comin' for you, Jersey!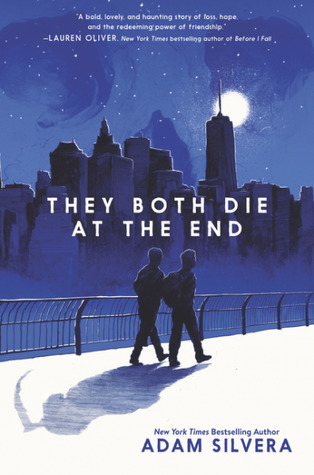 On September 5, a little after midnight, Death-Cast calls Mateo Torrez and Rufus Emeterio to give them some bad news: They're going to die today. Mateo and Rufus are total strangers, but, for different reasons, they're both looking to make a new friend on their End Day. The good news: There's an app for that. It's called the Last Friend, and through it, Rufus and Mateo are about to meet up for one last great adventure and to live a lifetime in a single day.
A Guide to Being Born is organized around the stages of life—love, conception, gestation, birth—and the transformations that happen as people experience deeply altering life events, falling in love, becoming parents, looking toward the end of life. In each of these eleven stories Ausubel's stunning imagination and humor are moving, entertaining, and provocative, leading readers to see the familiar world in a new way.
In "Atria" a pregnant teenager believes she will give birth to any number of strange animals rather than a human baby; in "Catch and Release" a girl discovers the ghost of a Civil War hero living in the woods behind her house; and in "Tributaries" people grow a new arm each time they fall in love. Funny, surprising, and delightfully strange—all the stories have a strong emotional core; Ausubel's primary concern is always love, in all its manifestations.
2. The Refrigerator Monologues
The lives of six female superheroes and the girlfriends of superheroes. A ferocious riff on women in superhero comics
From the New York Times bestselling author Catherynne Valente comes a series of linked stories from the points of view of the wives and girlfriends of superheroes, female heroes, and anyone who's ever been "refrigerated": comic book women who are killed, raped, brainwashed, driven mad, disabled, or had their powers taken so that a male superhero's storyline will progress.
In an entirely new and original superhero universe, Valente subversively explores these ideas and themes in the superhero genre, treating them with the same love, gravity, and humor as her fairy tales. After all, superheroes are our new fairy tales and these six women have their own stories to share. 
1. Fen
Daisy Johnson's Fen is a liminal land. Real people live their lives here. They wrestle with familiar instincts, with sex and desire, with everyday routine. But the wild is always close at hand, ready to erupt. This is a place where animals and people commingle and fuse, where curious metamorphoses take place, where myth and dark magic still linger. So here a teenager may starve herself into the shape of an eel. A house might fall in love with a girl. A woman might give birth to a – well what? 
Y'all might recognize some of these from my Down the TBR Hole posts, and that's because some of them were moved up my TBR list thanks to those posts! Hopefully I'll get to all 10 of these books before the end of 2017, but we'll see how things go.
Thanks for reading! What books were on your Top Ten Tuesday this week?You can also find me on Twitter and Goodreads.
(All covers and blurbs courtesy of Goodreads.)