I feel like I just wrote my September 2017 Releases post, the end of the year really is flying by. I have a decent amount of October releases on my TBR, so buckle in!
Machine Learning
Release Date: October 3rd
Hugh Howey is known for crafting riveting and immersive page-turners of boundless imagination, spawning millions of fans worldwide, first with his best-selling novel Wool, and then with other enthralling works such as Sand and Beacon 23. Now comes Machine Learning, an impressive collection of Howey's science fiction and fantasy short fiction, including three stories set in the world of Wool, two never-before-published tales written exclusively for this volume, and fifteen additional stories collected here for the first time. These stories explore everything from artificial intelligence to parallel universes to video games, and each story is accompanied by an author's note exploring the background and genesis of each story.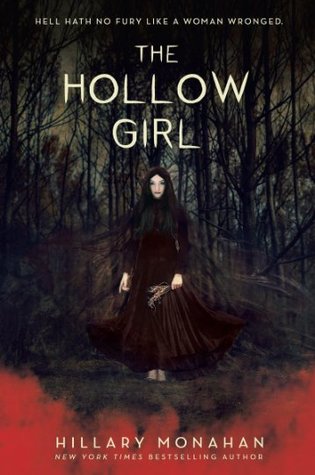 The Hollow Girl
Release Date: October 10th
Bethan is the apprentice to a green healer named Drina in a clan of Welsh Romanies. Her life is happy and ordered and modest, as required by Roma custom, except for one thing: Silas, the son of the chieftain, has been secretly harassing her.
One night, Silas and his friends brutally assault Bethan and a half-Roma friend, Martyn. As empty and hopeless as she feels from the attack, she asks Drina to bring Martyn back from death's door. "There is always a price for this kind of magic," Drina warns. The way to save him is gruesome. Bethan must collect grisly pieces to fuel the spell: an ear, some hair, an eye, a nose, and fingers.
She gives the boys who assaulted her a chance to come forward and apologize. And when they don't, she knows exactly where to collect her ingredients to save Martyn.
This Darkness Mine
Release Date: October 10th
Sasha Stone knows her place—first-chair clarinet, top of her class, and at the side of her oxford-wearing boyfriend. She's worked her entire life to ensure that her path to Oberlin Conservatory as a star musician is perfectly paved.
But suddenly there's a fork in the road, in the shape of Isaac Harver. Her body shifts toward him when he walks by, her skin misses his touch even though she's never known it, and she relishes the smell of him—smoke, beer, and trouble—all the things she's avoided to get where she is. Even worse, every time he's near Sasha, her heart stops, literally. Why does he know her so well—too well—and she doesn't know him at all?
Sasha discovers that her by-the-book life began by ending another's: the twin sister she absorbed in the womb. But that doesn't explain the gaps of missing time in her practice schedule or the memories she has of things she certainly never did with Isaac. As Sasha loses her much-cherished control, her life—and heart—become more entangled with Isaac. Armed with the knowledge that her heart might not be hers alone, Sasha must decide what she's willing to do—and who she's willing to hurt—to take it back.
The Nowhere Girls
Release Date: October 10th
Three misfits come together to avenge the rape of a fellow classmate and in the process trigger a change in the misogynist culture at their high school transforming the lives of everyone around them in this searing and timely story.
Who are the Nowhere Girls?
They're everygirl. But they start with just three:
Grace Salter is the new girl in town, whose family was run out of their former community after her southern Baptist preacher mom turned into a radical liberal after falling off a horse and bumping her head.
Rosina Suarez is the queer punk girl in a conservative Mexican immigrant family, who dreams of a life playing music instead of babysitting her gaggle of cousins and waitressing at her uncle's restaurant.
Erin Delillo is obsessed with two things: marine biology and Star Trek: The Next Generation, but they aren't enough to distract her from her suspicion that she may in fact be an android.
When Grace learns that Lucy Moynihan, the former occupant of her new home, was run out of town for having accused the popular guys at school of gang rape, she's incensed that Lucy never had justice. For their own personal reasons, Rosina and Erin feel equally deeply about Lucy's tragedy, so they form an anonymous group of girls at Prescott High to resist the sexist culture at their school, which includes boycotting sex of any kind with the male students.
Told in alternating perspectives, this groundbreaking novel is an indictment of rape culture and explores with bold honesty the deepest questions about teen girls and sexuality.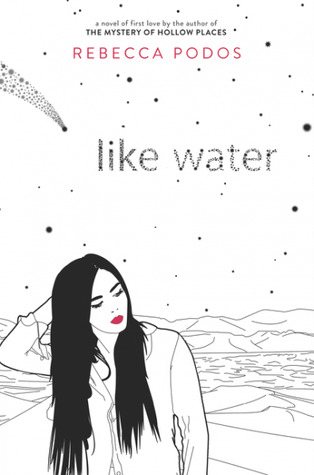 Like Water
Release Date: October 17th
A gorgeously written and deeply felt literary young adult novel of identity, millennial anxiety, and first love, from the widely acclaimed author of The Mystery of Hollow Places
In Savannah Espinoza's small New Mexico hometown, kids either flee after graduation or they're trapped there forever. Vanni never planned to get stuck—but that was before her father was diagnosed with Huntington's disease, leaving her and her mother to care for him. Now, she doesn't have much of a plan at all: living at home, working as a performing mermaid at a second-rate water park, distracting herself with one boy after another.
That changes the day she meets Leigh. Disillusioned with small-town life and looking for something greater, Leigh is not a "nice girl." She is unlike anyone Vanni has met, and a friend when Vanni desperately needs one. Soon enough, Leigh is much more than a friend. But caring about another person stirs up the moat Vanni has carefully constructed around herself, and threatens to bring to the surface the questions she's held under for so long.
With her signature stunning writing, Rebecca Podos, author of The Mystery of Hollow Places, has crafted a story of first love and of the complex ways in which the deepest parts of us are hidden, even from ourselves.
Dear Martin
Release Date: October 17th
Justyce McAllister is top of his class, captain of the debate team, and set for the Ivy League next year—but none of that matters to the police officer who just put him in handcuffs. He is eventually released without charges (or an apology), but the incident has Justyce spooked. Despite leaving his rough neighborhood, he can't seem to escape the scorn of his former peers or the attitude of his prep school classmates. The only exception: Sarah Jane, Justyce's gorgeous—and white—debate partner he wishes he didn't have a thing for.
Struggling to cope with it all, Justyce starts a journal to Dr. Martin Luther King Jr. But do Dr. King's teachings hold up in the modern world? Justyce isn't so sure.
Then comes the day Justyce goes driving with his best friend, Manny, windows rolled down, music turned up. Way up. Much to the fury of the white off-duty cop beside them. Words fly. Shots are fired. And Justyce and Manny get caught in the crosshairs. In the media fallout, it's Justyce who is under attack. The truth of what happened that night—some would kill to know. Justyce is dying to forget.
The 57 Bus
Release Date: October 17th
One teenager in a skirt. 
One teenager with a lighter.
One moment that changes both of their lives forever.
If it weren't for the 57 bus, Sasha and Richard never would have met. Both were high school students from Oakland, California, one of the most diverse cities in the country, but they inhabited different worlds. Sasha, a white teen, lived in the middle-class foothills and attended a small private school. Richard, a black teen, lived in the crime-plagued flatlands and attended a large public one. Each day, their paths overlapped for a mere eight minutes. But one afternoon on the bus ride home from school, a single reckless act left Sasha severely burned, and Richard charged with two hate crimes and facing life imprisonment. The case garnered international attention, thrusting both teenagers into the spotlight.
It Devours!
Release Date: October 17th
From the authors of the New York Times bestselling novel Welcome to Night Vale and the creators of the #1 international podcast of the same name, comes a mystery exploring the intersections of faith and science, the growing relationship between two young people who want desperately to trust each other, and the terrifying, toothy power of the Smiling God.
Nilanjana Sikdar is an outsider to the town of Night Vale. Working for Carlos, the town's top scientist, she relies on fact and logic as her guiding principles. But all of that is put into question when Carlos gives her a special assignment investigating a mysterious rumbling in the desert wasteland outside of town. This investigation leads her to the Joyous Congregation of the Smiling God, and to Darryl, one of its most committed members. Caught between her beliefs in the ultimate power of science and her growing attraction to Darryl, she begins to suspect the Congregation is planning a ritual that could threaten the lives of everyone in town. Nilanjana and Darryl must search for common ground between their very different world views as they are faced with the Congregation's darkest and most terrible secret.
Strange Weather
Release Date: October 24th
A collection of four chilling novels, ingeniously wrought gems of terror from the brilliantly imaginative, #1 New York Timesbestselling author of The Fireman, Joe Hill.
"One of America's finest horror writers" (Time magazine), Joe Hill has been hailed among legendary talents such as Peter Straub, Neil Gaiman, and Jonathan Latham. In Strange Weather, this "compelling chronicler of human nature's continual war between good and evil," (Providence Journal-Bulletin) who "pushes genre conventions to new extremes" (New York Times Book Review) deftly expose the darkness that lies just beneath the surface of everyday life.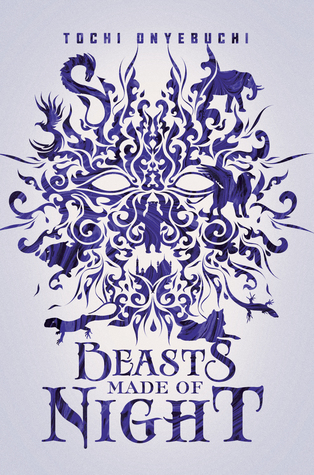 Beasts Made of Night
Release Date: October 31st
In the walled city of Kos, corrupt mages can magically call forth sin from a sinner in the form of sin-beasts – lethal creatures spawned from feelings of guilt. 
Taj is the most talented of the aki, young sin-eaters indentured by the mages to slay the sin-beasts. But Taj's livelihood comes at a terrible cost. When he kills a sin-beast, a tattoo of the beast appears on his skin while the guilt of committing the sin appears on his mind. Most aki are driven mad by the process, but 17-year-old Taj is cocky and desperate to provide for his family. 
When Taj is called to eat a sin of a royal, he's suddenly thrust into the center of a dark conspiracy to destroy Kos. Now Taj must fight to save the princess that he loves – and his own life.
Am I missing anything good? What releases are you anticipating this month? Which of you have been lucky enough to grab ARCs of these?
(All covers and blurbs courtesy of Goodreads.)