Hi everyone! Apologies for missing my Thursday post this week. I guess I don't technically have an "official" blogging schedule on here, but I've been doing Tues/Thurs/Sat pretty consistently for a month or two so I feel obligated to hold to that! I was away a couple weekends in a row and then came down with a really terrible cold, so I've had barely any time or energy to devote to reading and writing. I seem to be out of the woods with this, so hopefully I'll be back to my regular schedule and will be able to tear through some books soon!
Anyway, here's a little down the TBR hole post for y'all! Enjoy.
The rules:
Go to your goodreads to-read shelf.
Order on ascending date added.
Take the first 5 (or 10 if you're feeling adventurous) books
Read the synopses of the books
Decide: keep it or should it go?
Maria Lyon and Lily Boiten are their school's ultimate power couple—even if no one knows it but them.
Only one thing stands between them and their perfect future: campus superstar Delilah Dufrey.
Golden child Delilah is a legend at the exclusive Acheron Academy, and the presumptive winner of the distinguished Cawdor Kingsley Prize. She runs the school, and if she chose, she could blow up Maria and Lily's whole world with a pointed look, or a carefully placed word.
But what Delilah doesn't know is that Lily and Maria are willing to do anything—absolutely anything—to make their dreams come true. And the first step is unseating Delilah for the Kingsley Prize. The full scholarship, awarded to Maria, will lock in her attendance at Stanford―and four more years in a shared dorm room with Lily.
Maria and Lily will stop at nothing to ensure their victory—including harnessing the dark power long rumored to be present on the former plantation that houses their school.
But when feuds turn to fatalities, and madness begins to blur the distinction between what's real and what is imagined, the girls must decide where they draw the line.
I'm looking through the reviews and this is described as a spooky lesbian Macbeth. I don't know anything about Macbeth, but this is calling to me. KEEP.
Pure Magic: A Complete Course in Spellcasting
Pure Magic is a practical crash course for anyone who's ever envied TV witches. Or women who always seem to get the job, apartment, or date they want. Or people who can make their dreams come true. Judika Illes has written a spellcasting primer in down-to-earth language. "I consciously set out to write a book that would be different from any other on the market," Illes writes. "This book is jargon free. It contains information usually handed down from teacher to student. It focuses on the practical aspects of spellcasting in a clear and nonjudgmental way. . . . No specialized metaphysical training is required." What is required is that we become aware of the natural rhythms, energies, powers, and patterns of Earth and her diverse inhabitants.
Pure Magic offers a plethora of individual spells, plus concrete advice on how and where to practice magic, to rightly use words of power, and to cleanse, protect, and enhance your magic self. Work your way through it's easy-to-follow, step-by-step plan, and all will become clear. Learn to listen to Mother Earth, focus on your magical allies, gather the simple equipment Illes outlines, and follow the straightforward instructions, and you will soon be constructing your own spells and experiencing magic in your everyday life. Pure Magic is a book that beginners will follow rigorously and advanced spellcasters will refer to again and again for guidance and inspiration.
I added this back when I was getting really into witchy stuff. That interest is not as intense as it was before, but this has a high rating and still seems like an interesting read. KEEP.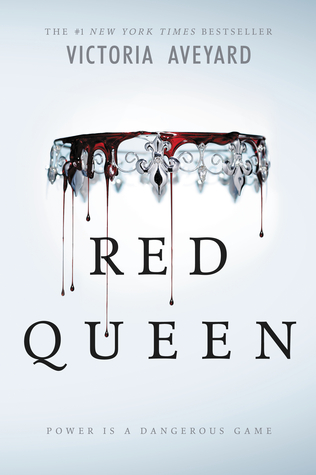 This is a world divided by blood – red or silver.
The Reds are commoners, ruled by a Silver elite in possession of god-like superpowers. And to Mare Barrow, a seventeen-year-old Red girl from the poverty-stricken Stilts, it seems like nothing will ever change.
That is, until she finds herself working in the Silver Palace. Here, surrounded by the people she hates the most, Mare discovers that, despite her red blood, she possesses a deadly power of her own. One that threatens to destroy the balance of power.
Fearful of Mare's potential, the Silvers hide her in plain view, declaring her a long-lost Silver princess, now engaged to a Silver prince. Despite knowing that one misstep would mean her death, Mare works silently to help the Red Guard, a militant resistance group, and bring down the Silver regime.
But this is a world of betrayal and lies, and Mare has entered a dangerous dance – Reds against Silvers, prince against prince, and Mare against her own heart.
I feel like the book community is so divided on this book, people either love it or hate it. And I need to read it so I can figure out which side I'm on! KEEP.
Such emotionally charged false accusations have convinced much of the general public and the media that acquaintance rape is a figment of the imagination. As author Jody Raphael reveals in Rape Is Rape, the more acquaintance rape is reported and taken seriously by prosecutors, judges, and juries, the louder the clamor of rape denial becomes.
Through firsthand interviews with victims, medical and judicial records, social media analysis, and statistics from government agencies, Rape Is Rape exposes the tactics used by the deniers, a group that includes conservatives and right-wing Christians as well as some controversial feminists. The personal stories of young acquaintance rape victims whom Raphael interviewed demonstrate how assaults on their credibility, buttressed by claims of low prevalence, prevent many from holding their rapists accountable, enabling them to rape others with impunity.
Rape Is Rape is an exposé of those using rape denial to further their political agendas, and it is a call to action to protect the rights of women and girls, making it safe for victims to come forward, and end the acquaintance rape crisis. A resources section is included for those seeking help, advice, or hoping to get involved.
This is an important topic and one very near and dear to my heart. The reviews are also all very good. KEEP.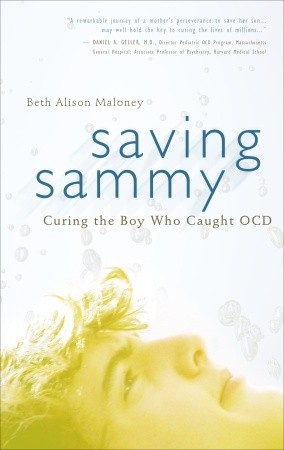 The summer before entering sixth grade, Sammy, a bright and charming boy who lived on the coast of Maine, suddenly began to exhibit disturbing behavior. He walked and ate with his eyes shut, refused to bathe, burst into fits of rage, slithered against walls, and used his limbs instead of his hands to touch light switches, doorknobs, and faucets.
Sammy's mother, Beth, already coping with the overwhelming responsibility of raising three sons alone, watched helplessly as her middle child descended into madness. Sammy was soon diagnosed with obsessive-compulsive disorder (OCD) and later with Tourette syndrome. Unwilling to accept the doctors' prognoses for lifelong mental illness and repeated hospitalizations, Beth fought to uncover what was causing this decline. Racing against time as Sammy slipped further from reality, Beth's quest took her to the center of the medical community's raging debate about whether mental illness can be caused by infection. With the battle lines firmly drawn, Beth searched until she found two cutting-edge doctors who answered that question with a definitive yes. Together, they cured Sammy. Five years later, he remains symptom free.
Driven by her desire to help others, Beth Maloney has infused every page of this triumphant journey with heart and passion. An important story, Saving Sammy is part manifesto, part medical mystery, but is at its heart the empowering and inspiring story of a mother's determination to save her son, take on the medical establishmentand win.
An intriguing memoir. KEEP.
Okay soooo… I didn't get rid of ANY books this week. Oh well. Everyone has off weeks, right?
Twitter | Goodreads | Instagram
(All blurbs and covers courtesy of Goodreads.)