It's Saturday and you know what that means — time to tackle my TBR list again.
The rules:
Go to your goodreads to-read shelf.
Order on ascending date added.
Take the first 5 (or 10 if you're feeling adventurous) books
Read the synopses of the books
Decide: keep it or should it go?
From the authors of the New York Times bestselling novel Welcome to Night Vale and the creators of the #1 international podcast of the same name, comes a collection of episodes from Season One of their hit podcast, featuring an introduction by the authors, behind-the-scenes commentary, and original illustrations.
Okay, I don't usually do this, but I mostly just want this as a collector's item. I think the covers of all the WTNV books are gorgeous and I just want them to sit on my shelf and look pretty. KEEP.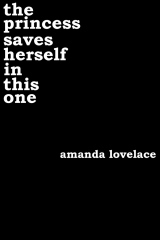 The Princess Saves Herself in this One
A poetry collection divided into four different parts: the princess, the damsel, the queen, & you. the princess, the damsel, & the queen piece together the life of the author in three stages, while you serves as a note to the reader & all of humankind. Explores life & all of its love, loss, grief, healing, empowerment, & inspirations.
I don't know how I don't have this one yet. KEEP.
Sunny Sea Gold started fighting a binge eating disorder in her teens. But most books on the topic were aimed at older women, women she had a hard time relating to. Calling on top psychiatrists, nutritionists, and fitness experts, Sunny offers real advice to a new generation fighting an age-old war. With humor and compassion from someone who's seen it all, Food: The Good Girl's Drug is about experiences shared by many women-whether they've been struggling with compulsive overeating their whole lives, or have just admitted to themselves, that yes, it's more than just a bad habit.
I have a complicated relationship with both food and my body, and I kind of don't want to read this atm. TOSS.
In the first full-length biography of Alexander Hamilton in decades, Ron Chernow tells the riveting story of a man who overcame all odds to shape, inspire, and scandalize the newborn America. According to historian Joseph Ellis, Alexander Hamilton is "a robust full-length portrait, in my view the best ever written, of the most brilliant, charismatic and dangerous founder of them all."
Because I love Hamilton (the musical). KEEP.
Are We Smart Enough to Know How Smart Animals Are?
What separates your mind from an animal's? Maybe you think it's your ability to design tools, your sense of self, or your grasp of past and future—all traits that have helped us define ourselves as the planet's preeminent species. But in recent decades, these claims have eroded, or even been disproven outright, by a revolution in the study of animal cognition. Take the way octopuses use coconut shells as tools; elephants that classify humans by age, gender, and language; or Ayumu, the young male chimpanzee at Kyoto University whose flash memory puts that of humans to shame. Based on research involving crows, dolphins, parrots, sheep, wasps, bats, whales, and of course chimpanzees and bonobos, Frans de Waal explores both the scope and the depth of animal intelligence. He offers a firsthand account of how science has stood traditional behaviorism on its head by revealing how smart animals really are, and how we've underestimated their abilities for too long.
People often assume a cognitive ladder, from lower to higher forms, with our own intelligence at the top. But what if it is more like a bush, with cognition taking different forms that are often incomparable to ours? Would you presume yourself dumber than a squirrel because you're less adept at recalling the locations of hundreds of buried acorns? Or would you judge your perception of your surroundings as more sophisticated than that of a echolocating bat? De Waal reviews the rise and fall of the mechanistic view of animals and opens our minds to the idea that animal minds are far more intricate and complex than we have assumed. De Waal's landmark work will convince you to rethink everything you thought you knew about animal—and human—intelligence.
It's been ages since I read non-fiction, but this is TOTALLY my jam. KEEP.
Okay, so I didn't do great this week. I still managed to get rid of one book, which is better than none. Next week I'll have to put the pedal to the metal.
Twitter | Goodreads | Instagram
(All covers and blurbs courtesy of goodreads.)