Hey, I got tagged in another thing! This time by Rachel @ pace, amore, libri. I guess it's a week of tags for me, oh well. 😉
THE RULES
Please link back to this post so I can see your answers!
Have fun!
One of the first books you fell in love with
There are a zillion books I could put here, but when I think about reading into the night as a kid, I definitely think about The Boxcar Children. I absolutely loved this series!!
A book you knew you were going to love from the first page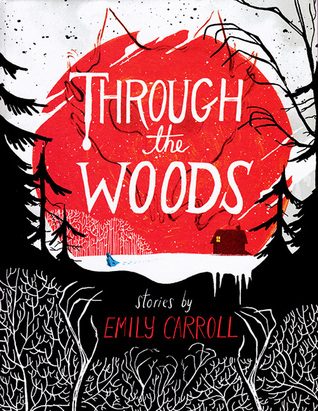 [heart eyes emoji] Emily Carroll's writing and illustrations are INCREDIBLE so I knew immediately that I'd adore this.
A book you didn't think you would love as much as you do
I honestly picked up this collection of short stories on a whim because the eBook was on sale and it had a Neil Gaiman story in it and honestly it ended up being the best short story collection that I've literally ever read.
The character who will always have a place in your heart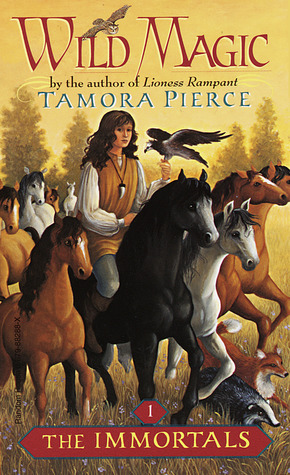 Daine from Wild Magic has been one of my favorite characters for years, since I first read the book. The series is a quartet and I can't even tell you how many times I've read it. I actually might be due for a reread soon…
Character you love on the page, but would never want to meet in real life
I'm sure I'm the millionth person to say this, but: Kaz Brekker from Six of Crows. He's such an asshole, but on paper he's such a loveable asshole.
Literary couple you will ship until the day you die
Y'all I'm so sorry, but… I don't have an otp. There are plenty of ships that I love, but there are none that I am absolutely burning up about.
An author whose writing style you fell in love with
Joe Hill! I've loved everything I've read by him so far.
A book recommended to you by a friend/family member that you quickly fell for too
A friend suggested the Wool series to me and I think I read the entire thing in around a week… this also deserves a reread, for sure.
Piece of book-related merchandise that you had to own
I honestly… don't have very much book-related merchandise! My best friend got me a Ravenclaw keychain when she went to Harry Potter World, so that's probably the closest thing I can think of.
An author whose works you love so much that you auto-buy/borrow their new releases
Again… Joe Hill. And Stephen King. There's a theme here.
I tag:
Wendy @ what the log had to say
Rachel @ Rachel Reading
Destiny @ Howling Libraries
Kathy @ Books & Munches
Elizabeth @ Mountains of Books