The rules:
Go to your goodreads to-read shelf.
Order on ascending date added.
Take the first 5 (or 10 if you're feeling adventurous) books
Read the synopses of the books
Decide: keep it or should it go?
Combining the emotional depth of The Art of Racing in the Rain with the magical spirit of The Life of Pi, Lily and the Octopus is an epic adventure of the heart.
When you sit down with Lily and the Octopus, you will be taken on an unforgettable ride. 
The magic of this novel is in the read, and we don't want to spoil it by giving away too many details. 
We can tell you that this is a story about that special someone: the one you trust, the one you can't live without. 
For Ted Flask, that someone special is his aging companion Lily, who happens to be a dog. 
Lily and the Octopus reminds us how it feels to love fiercely, how difficult it can be to let go, and how the fight for those we love is the greatest fight of all. 
Apparently this is a tearjerker about a dog. I'm totally in. KEEP.
Жизнь Саши Самохиной превращается в кошмар. Ей сделали предложение, от которого невозможно отказаться; окончив школу, Саша против своей воли поступает в странный институт Специальных Технологий, где студенты похожи на чудовищ, а преподаватели – на падших ангелов. Здесь её учат… Чему? И что случится с ней по окончании учебы?
Okay, well this is… entirely unhelpful. BUT, it has a 4.24 star average on Goodreads and the reviews in English are glowing. KEEP.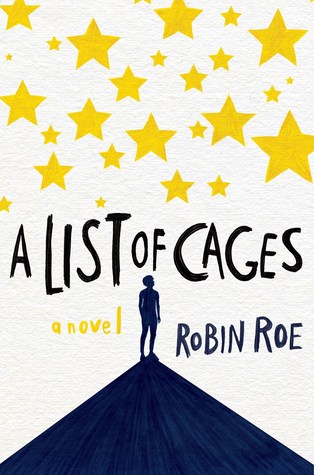 When Adam Blake lands the best elective ever in his senior year, serving as an aide to the school psychologist, he thinks he's got it made. Sure, it means a lot of sitting around, which isn't easy for a guy with ADHD, but he can't complain, since he gets to spend the period texting all his friends. Then the doctor asks him to track down the troubled freshman who keeps dodging her, and Adam discovers that the boy is Julian—the foster brother he hasn't seen in five years.
Adam is ecstatic to be reunited. At first, Julian seems like the boy he once knew. He's still kindhearted. He still writes stories and loves picture books meant for little kids. But as they spend more time together, Adam realizes that Julian is keeping secrets, like where he hides during the middle of the day, and what's really going on inside his house. Adam is determined to help him, but his involvement could cost both boys their lives…
Rated highly, also rated highly by friends. KEEP.
It is the twenty-third century. Herb, a young entrepreneur, returns to the isolated planet on which he has illegally been trying to build a city-and finds it destroyed by a swarming nightmare of self-replicating machinery. Worse, the all-seeing Environment Agency has been watching him the entire time. His punishment? A nearly hopeless battle in the farthest reaches of the universe against enemy machines twice as fast, and twice as deadly, as his own-in the company of a disarmingly confident AI who may not be exactly what he claims… 
Little does Herb know that this war of machines was set in motion nearly two hundred years ago-by mankind itself. For it was then that a not-quite-chance encounter brought a confused young girl and a nearly omnipotent AI together in one fateful moment that may have changed the course of humanity forever.
The blurb doesn't catch me, none of my Goodreads friends have read it, and it has an average rating below 3.5 stars… TOSS.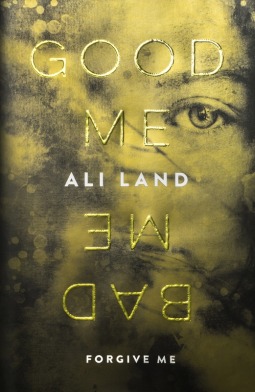 Good Me Bad Me is dark, compelling, voice-driven psychological suspense by debut author Ali Land.
How far does the apple really fall from the tree? 
Milly's mother is a serial killer. Though Milly loves her mother, the only way to make her stop is to turn her in to the police. Milly is given a fresh start: a new identity, a home with an affluent foster family, and a spot at an exclusive private school. 
But Milly has secrets, and life at her new home becomes complicated. As her mother's trial looms, with Milly as the star witness, Milly starts to wonder how much of her is nature, how much of her is nurture, and whether she is doomed to turn out like her mother after all. 
When tensions rise and Milly feels trapped by her shiny new life, she has to decide: Will she be good? Or is she bad? She is, after all, her mother's daughter.
This still sounds very intriguing and Rachel rated it highly, soooo KEEP.
Ok, so I only got rid of one book this time. And my TBR list keeps growing. Oops!!
Previous: Down the TBR Hole #8
Twitter | Goodreads | Instagram
(All covers and blurbs courtesy of goodreads.)