Started by Lost in a Story.
The rules:
Go to your goodreads to-read shelf.
Order on ascending date added.
Take the first 5 (or 10 if you're feeling adventurous) books
Read the synopses of the books
Decide: keep it or should it go?
You wake up to find the man beside you is dead.
He is not your husband. This is not your bed.
What do you do? 
Tara Logan lives a quiet life with her husband, Noah, and two children, teenager Rosie and eleven-year-old Spencer. 
But her peace is shattered when she wakes in her neighbour Lee's bed, with no memory of how she got there or what happened between them. 
And worse – he has been stabbed to death. 
Convinced she didn't kill Lee, Tara stays silent, fearing the truth will rip her family apart. 
But as her daughter spirals out of control, and her husband becomes increasingly distant, Tara soon realises that someone in her life knows what really happened to Lee. She must get to the truth before they do. 
Tara made a mistake … but will one night cost her everything? 
A gripping, shocking psychological thriller, with a twist that will take you by surprise.
Lots of meh reviews and it's not really standing out to me. TOSS.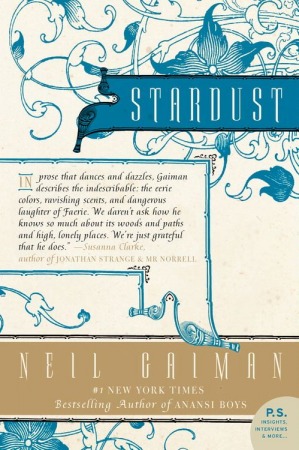 Life moves at a leisurely pace in the tiny town of Wall – named after the imposing stone barrier which separates the town from a grassy meadow. Here, young Tristran Thorn has lost his heart to the beautiful Victoria Forester and for the coveted prize of her hand, Tristran vows to retrieve a fallen star and deliver it to his beloved. It is an oath that sends him over the ancient wall and into a world that is dangerous and strange beyond imagining.
I always feel obligated to read Gaiman, everyone loves this, and my friend has been begging me to read it since middle school. KEEP.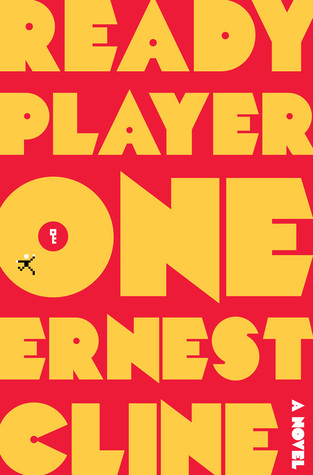 In the year 2044, reality is an ugly place. The only time teenage Wade Watts really feels alive is when he's jacked into the virtual utopia known as the OASIS. Wade's devoted his life to studying the puzzles hidden within this world's digital confines, puzzles that are based on their creator's obsession with the pop culture of decades past and that promise massive power and fortune to whoever can unlock them. When Wade stumbles upon the first clue, he finds himself beset by players willing to kill to take this ultimate prize. The race is on, and if Wade's going to survive, he'll have to win—and confront the real world he's always been so desperate to escape.
I feel obligated to read this, too. KEEP.
"I am sixteen years old. I am a human being."
Actually Sarah is several human beings. At once. And only one of them is sixteen. Her parents insist she's a gifted artist with a bright future, but now she can't draw a thing, not even her own hand. Meanwhile, there's a ten-year-old Sarah with a filthy mouth, a bad sunburn, and a clear memory of the family vacation in Mexico that ruined everything. She's a ray of sunshine compared to twenty-three-year-old Sarah, who has snazzy highlights and a bad attitude. And then there's forty-year-old Sarah (makes good queso dip, doesn't wear a bra, really wants sixteen-year-old Sarah to tell the truth about her art teacher). They're all wandering Philadelphia—along with a homeless artist allegedly named Earl—and they're all worried about Sarah's future.
But Sarah's future isn't the problem. The present is where she might be having an existential crisis. Or maybe all those other Sarahs are trying to wake her up before she's lost forever in the tornado of violence and denial that is her parents' marriage.
"I am a human being. I am sixteen years old. That should be enough."
Hmm, not really appealing to me right now. TOSS.
What do you do in your teenage years when you realise what your parents taught you wasn't enough? You must go out and find books and poetry and pop songs and bad heroes – and build yourself.
It's 1990. Johanna Morrigan, 14, has shamed herself so badly on local TV that she decides that there's no point in being Johanna anymore and reinvents herself as Dolly Wilde – fast-talking, hard-drinking Gothic hero and full-time Lady Sex Adventurer! She will save her poverty stricken Bohemian family by becoming a writer – like Jo in Little Women, or the Brontes – but without the dying young bit.
By 16, she's smoking cigarettes, getting drunk and working for a music paper. She's writing pornographic letters to rock-stars, having all the kinds of sex with all the kinds of men, and eviscerating bands in reviews of 600 words or less.
But what happens when Johanna realises she's built Dolly with a fatal flaw? Is a box full of records, a wall full of posters and a head full of paperbacks, enough to build a girl after all?
Imagine The Bell Jar written by Rizzo from Grease, with a soundtrack by My Bloody Valentine and Happy Mondays. As beautiful as it is funny, How To Build a Girl is a brilliant coming-of-age novel in DMs and ripped tights, that captures perfectly the terror and joy of trying to discover exactly who it is you are going to be.
Hmm yeah, this one isn't really speaking to me either. I love the cover, but the story doesn't seem like something I'm interested in right now. TOSS.09
Previous: Down the TBR Hole #9
Twitter | Goodreads
(All covers and blurbs courtesy of goodreads.)