I was tagged by Danielle @ The Introverted Book Nerd to do the Grinch Book Tag! Is it bad that apparently my only Christmas-themed post is going to be a negative one? Oh well, gotta love that Grinch. The tag was originally created by Sam from Thoughts on Tomes (check out that lipstick!)
Half of the lights on the Christmas tree are burnt out: Name a book/series/character that started out good but then went downhill.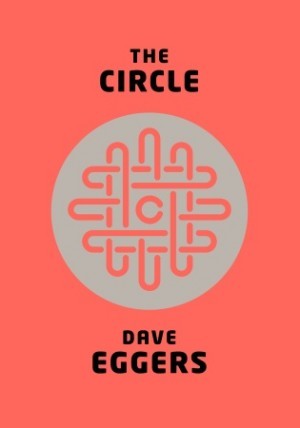 The Circle by Dave Eggers! I was SO excited at the start of this book, I thought some of the concepts were really cool and I was intrigued to see where the author would go with it and, well, it didn't really go anywhere.
Annoying Great Aunt Sally who will not leave you alone: Name a book that you didn't enjoy, but everyone else seems to love so it never goes away.
I never want to see this cover again. (Or basically any other John Green cover. Keep 'em away from me.)
Your pets keep knocking over the Christmas decoration: Name a character that kept messing things up for everyone else. (Can't pick a villain.)
Basically every character in Oliver Loving. But especially Charlie. DUDE, pull yourself together!
You hear your parents putting out the presents and learn Santa isn't real: Name a book you were spoiled for.
I've been spoiled for a couple plotlines along the whole The Raven Boys series, but nothing too major! I tend to be good about avoiding spoilers.
It's freezing outside: Name a main character you just couldn't connect with.
Rosemary, in Rosemary's Baby. I still thought the story was super compelling, it just drove me nuts how naive she was!
Mariah Carey's 'All I Want for Christmas is You' and it's giving you anti-romantic feelings: Name a couple you couldn't stand.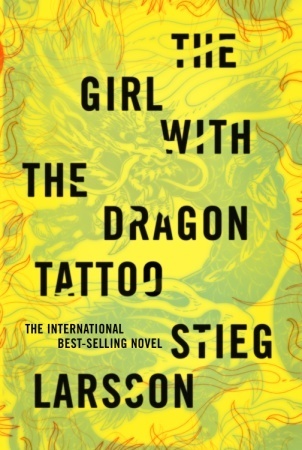 Blomkvist and… literally any woman. He had no chemistry with anyone, yet they kept throwing themselves at him. Why?!
That scratchy homemade wool sweater you got for Christmas years ago but won't get rid of: Show some books that have been sitting on your shelves for awhile and you aren't motivated to read, but you don't have the heart to get rid of.
I've had this on my TBR for a while, and I even own a copy. But who knows if I will ever read it!
Grandma got run over by a reindeer: Name a character death you still are mad about. (Warn people for spoilers! You can also use tv or movie deaths.)
Spoilers for The Raven Boys under the picture.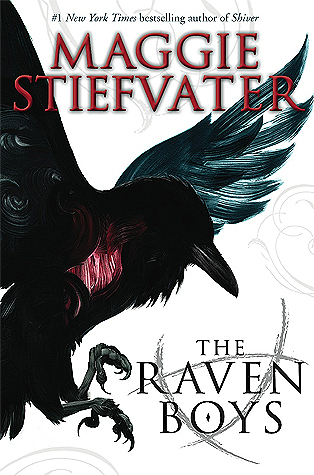 My poor sweet Noah. He should never have died and I love him SO MUCH.
The malls are overly crowded with holiday shoppers: Name a series that has too many books in it/went on too long.
I liked this book, but why are there so many of them?!
The Grinch: Name one character you HATE. (No villains)
Charlie Loving, again. Just get it TOGETHER.