Here are the handful of books on my TBR that have anticipated release dates in February! I haven't read these yet, so if you managed to get an ARC of any, please let me know how you liked 'em!
Heart Berries
February 6th
Heart Berries is a powerful, poetic memoir of a woman's coming of age on the Seabird Island Indian Reservation in the Pacific Northwest. Having survived a profoundly dysfunctional upbringing only to find herself hospitalized and facing a dual diagnosis of Post Traumatic Stress Disorder and Bipolar II; Terese Marie Mailhot is given a notebook and begins to write her way out of trauma. The triumphant result is Heart Berries, a memorial for Mailhot's mother, a social worker and activist who had a thing for prisoners; a story of reconciliation with her father—an abusive drunk and a brilliant artist—who was murdered under mysterious circumstances; and an elegy on how difficult it is to love someone while dragging the long shadows of shame.
Mailhot "trusts the reader to understand that memory isn't exact, but melded to imagination, pain, and what we can bring ourselves to accept." Her unique and at times unsettling voice graphically illustrates her mental state. As she writes, she discovers her own true voice, seizes control of her story, and, in so doing, re-establishes her connection to her family, to her people, and to her place in the world.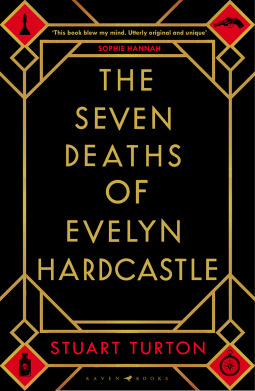 The Seven Deaths of Evelyn Hardcastle
February 8th
How do you stop a murder that's already happened?
At a gala party thrown by her parents, Evelyn Hardcastle will be killed–again. She's been murdered hundreds of times, and each day, Aiden Bishop is too late to save her. Doomed to repeat the same day over and over, Aiden's only escape is to solve Evelyn Hardcastle's murder and conquer the shadows of an enemy he struggles to even comprehend–but nothing and no one are quite what they seem.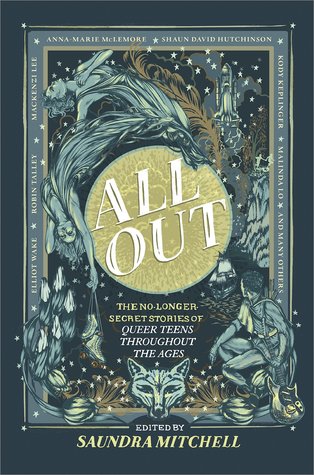 All Out: The No-Longer-Secret Stories of Queer Teens Throughout the Ages
February 27th
Take a journey through time and genres and discover a past where queer figures live, love and shape the world around them. Seventeen of the best young adult authors across the queer spectrum have come together to create a collection of beautifully written diverse historical fiction for teens. 
From a retelling of Little Red Riding Hood set in war-torn 1870s Mexico featuring a transgender soldier, to two girls falling in love while mourning the death of Kurt Cobain, forbidden love in a sixteenth-century Spanish convent or an asexual girl discovering her identity amid the 1970s roller-disco scene, All Out tells a diverse range of stories across cultures, time periods and identities, shedding light on an area of history often ignored or forgotten.
Twitter | Goodreads | Instagram
(Covers and blurbs courtesy of Goodreads.)