Started by Lost in a Story, the most fun way to cut down that TBR!
The rules:
Go to your goodreads to-read shelf.
Order on ascending date added.
Take the first 5 (or 10 if you're feeling adventurous) books
Read the synopses of the books
Decide: keep it or should it go?
The Happiness Trap
Added: March 1, 2017
Are you, like milllions of Americans, caught in the happiness trap? Russ Harris explains that the way most of us go about trying to find happiness ends up making us miserable, driving the epidemics of stress, anxiety, and depression. This empowering book presents  the insights and techniques of ACT (Acceptance and Commitment Therapy) a revolutionary new psychotherapy based on cutting-edge research in behavioral psychology. By clarifying your values and developing mindfulness (a technique for living fully in the present moment), ACT helps you escape the happiness trap and find true satisfaction in life.
I don't remember why I added this, but most of the reviews seem to say "I hated it, but it kind of worked." I don't want to read something I'll hate, and it's not currently appealing to me. REMOVE.
Make Room! Make Room!
Added: March 2, 2017
First published in 1966, Harrison's novel of an overpopulated urban jungle, a divided class system–operating within an atmosphere of riots, food shortages, and senseless acts of violence–and a desperate hunt for the truth by a cynical NYC detective tells a classic tale of a dark future.
Apparently this is the novel Soylent Green was based on, which I have yet to see but would like to. KEEP.
Socialism… Seriously
Added: March 2, 2017
Opinion polls show that many people in the U.S. prefer socialism to capitalism. But after being declared dead and buried for decades, socialism has come to mean little more than something vaguely less cruel and stupid than what we have now. That's not exactly going to inspire millions to storm the barricades. 
Danny Katch brings together the two great Marxist traditions of Karl and Groucho to provide an entertaining and insightful introduction to what the socialist tradition has to say about democracy, economics and the potential of human beings to be something more than being bomb-dropping, planet-destroying racist fools.
I hate capitalism and feel that I'm anarcha-leaning, but don't know enough about politics. This was recommended on a podcast by someone I really like, and I definitely still want to read it! KEEP.
The Book of Cthulhu
Added: March 2, 2017
Slim, accessible, inexpensive, irreverent introduction to socialism by the writers of "Jacobin" magazine 
The remarkable run of self-proclaimed democratic socialist Bernie Sanders for president of the United States has prompted for the first time in decades and to the shock of many a national conversation about socialism. A "New York Times" poll in late November found that a majority of Democrats had a favorable view of socialism, and in New Hampshire in February, more than half of Democratic voters under 35 told the Boston Globe they call themselves socialists. It s unclear exactly what socialism means to this generation, but couple with the ascendancy of longtime leftwinger Jeremy Corbyn to the leadership of the Labour Party in the UK, it s clear there s a historic, generational shift underway. 
This book steps into this moment to offer a clear, accessible, informative, and irreverent guide to socialism for the uninitiated. Written by young writers from the dynamic magazine "Jacobin," alongside several distinguished scholars, "The ABCs of Socialism" answers basic questions, including ones that many want to know but might be afraid to ask ( Doesn t socialism always end up in dictatorship?, Will socialists take my Kenny Loggins records? ). Disarming and pitched to a general readership without sacrificing intellectual depth, this will be the best introduction an idea whose time seems to have come again."
See above! KEEP.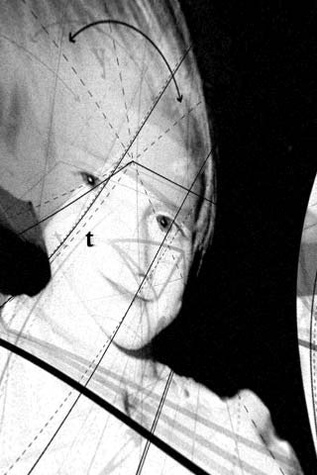 Story of Your Life
Added: March 5, 2017
Dr. Louise Banks is enlisted by the military to communicate with a race of aliens, after they initiate first contact with humanity. The story revolves around Banks, woven through with remembrances of her daughter.
This short story is the basis for the 2016 feature film Arrival.
I added this after seeing Arrival, which I loved. KEEP.
I only managed to remove 1 out of 5 books today. Any decisions you would have made differently?
Previous: Down the TBR Hole #12
Twitter | Goodreads | Instagram
(All covers and blurbs courtesy of Goodreads.)