Started by Lost in a Story, the most fun way to cut down that TBR!
The rules:
Go to your goodreads to-read shelf.
Order on ascending date added.
Take the first 5 (or 10 if you're feeling adventurous) books
Read the synopses of the books
Decide: keep it or should it go?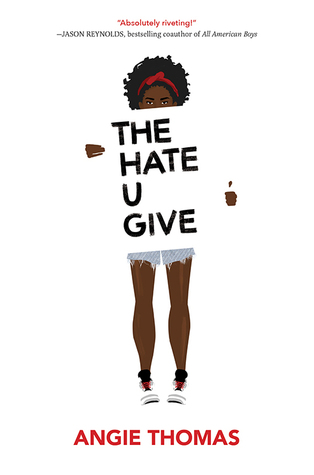 The Hate U Give
Added: March 7, 2017
Sixteen-year-old Starr Carter moves between two worlds: the poor neighborhood where she lives and the fancy suburban prep school she attends. The uneasy balance between these worlds is shattered when Starr witnesses the fatal shooting of her childhood best friend Khalil at the hands of a police officer. Khalil was unarmed.
Soon afterward, his death is a national headline. Some are calling him a thug, maybe even a drug dealer and a gangbanger. Protesters are taking to the streets in Khalil's name. Some cops and the local drug lord try to intimidate Starr and her family. What everyone wants to know is: what really went down that night? And the only person alive who can answer that is Starr.
But what Starr does or does not say could upend her community. It could also endanger her life.
I know you're all going to hate me for this, but I'm just not feeling drawn towards this even though I know it's a really powerful read. I'll still possibly get to it sometime, but for now: REMOVE.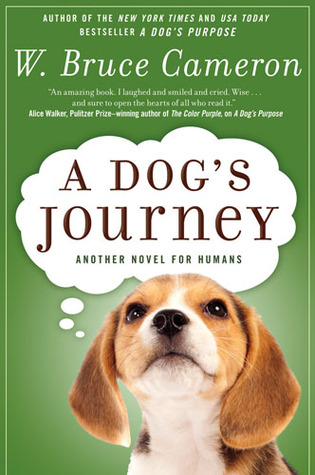 A Dog's Journey
Added: March 8, 2017
The direct sequel to the New York Times and USA Today bestselling A Dog's Purpose.
Buddy is a good dog.
After searching for his purpose through several eventful lives, Buddy is sure that he has found and fulfilled it. Yet as he watches curious baby Clarity get into dangerous mischief, he is certain that this little girl is very much in need of a dog of her own.
When Buddy is reborn, he realizes that he has a new destiny. He's overjoyed when he is adopted by Clarity, now a vibrant but troubled teenager. When they are suddenly separated, Buddy despairs―who will take care of his girl?
A charming and heartwarming story of hope, love, and unending devotion, A Dog's Journey asks the question: Do we really take care of our pets, or do they take care of us? More than just another endearing dog tale, A Dog's Journey is the moving story of unwavering loyalty and a love that crosses all barriers.
I added this after reading the first book in the series, which was fun, if not very well-written. But it's been over a year and I don't really see myself picking up the sequel. REMOVE.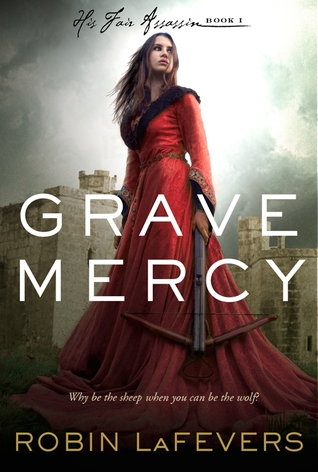 Grave Mercy
Added: March 12, 2017
Why be the sheep, when you can be the wolf?
Seventeen-year-old Ismae escapes from the brutality of an arranged marriage into the sanctuary of the convent of St. Mortain, where the sisters still serve the gods of old. Here she learns that the god of Death Himself has blessed her with dangerous gifts—and a violent destiny. If she chooses to stay at the convent, she will be trained as an assassin and serve as a handmaiden to Death. To claim her new life, she must destroy the lives of others.
Ismae's most important assignment takes her straight into the high court of Brittany—where she finds herself woefully under prepared—not only for the deadly games of intrigue and treason, but for the impossible choices she must make. For how can she deliver Death's vengeance upon a target who, against her will, has stolen her heart?
Honestly, this just doesn't appeal to me. I haven't been in the mood for historical fantasy for a while now and anything I pick up has to really thrill me. REMOVE.
Eon: Dragoneye Reborn
Added: March 12, 2017
Swordplay, dragon magic–and a hero with a desperate secret
Twelve-year-old Eon has been in training for years. His intensive study of Dragon Magic, based on East Asian astrology, involves two kinds of skills: sword-work and magical aptitude. He and his master hope that he will be chosen as a Dragoneye–an apprentice to one of the twelve energy dragons of good fortune. 
But Eon has a dangerous secret. He is actually Eona, a sixteen-year-old girl who has been masquerading as a boy for the chance to become a Dragoneye. Females are forbidden to use Dragon Magic; if anyone discovers she has been hiding in plain sight, her death is assured.
When Eon's secret threatens to come to light, she and her allies are plunged into grave danger and a deadly struggle for the Imperial throne. Eon must find the strength and inner power to battle those who want to take her magic…and her life.
See above. REMOVE.
One Day We'll All Be Dead and None of This Will Matter
Added: March 26, 2017
A collection of essays about growing up the daughter of Indian immigrants in Canada, "a land of ice and casual racism," by the cultural observer, Scaachi Koul.
In One Day We'll All Be Dead and None of This Will Matter, Scaachi deploys her razor-sharp humour to share her fears, outrages and mortifying experiences as an outsider growing up in Canada. Her subjects range from shaving her knuckles in grade school, to a shopping trip gone horribly awry, to dealing with internet trolls, to feeling out of place at an Indian wedding (as an Indian woman), to parsing the trajectory of fears and anxieties that pressed upon her immigrant parents and bled down a generation. Alongside these personal stories are pointed observations about life as a woman of colour, where every aspect of her appearance is open for critique, derision or outright scorn. Where strict gender rules bind in both Western and Indian cultures, forcing her to confront questions about gender dynamics, racial tensions, ethnic stereotypes and her father's creeping mortality–all as she tries to find her feet in the world.
I've been wanting to read this for ages. KEEP.
I managed to remove 4 out of 5 books today. Any decisions you would have made differently?
Previous: Down the TBR Hole #13
Twitter | Goodreads | Instagram
(All covers and blurbs courtesy of Goodreads.)