Rachel tagged me in this a couple of weeks ago and I'm getting to it extremely late! 2018 posts are pretty much done, but here's one (hopefully last) one from me. 🙂 The tag was created by Adam @ Memento Mori on booktube.
The longest book you've read this year and the book that took you the longest to finish.
Crooked Kingdom was the longest book I read, at 536 pages. But Quiet Rumours took me the longest–a whopping 126 days!!!–because I kept forgetting to read it!
A book you read in 2018 that was outside of your comfort zone.
I'd say The Body is Not an Apology was a bit outside of my comfort zone. I don't read much self-help, but picked this up at the recommendation of a friend.
How many books did you re-read in 2018?
I re-read 5 books and I am JUST NOW realizing they were all Tamora Pierce books. I read The Immortals quartet for the billionth time, and the first book in the Trickster's Choice duology for the millionth time. (I'll be re-reading the second in the duology soon!)
Favorite re-read of 2018.
I'm taking Rachel's answer as well and saying all of them! Tamora Pierce are comfort books for me and I love coming back to them.
A book you read for the first time in 2018 that you look forward to re-reading in the future.
The top three books on my Top 10 Reads of 2018 list are all ones I cannot wait to revisit again.
Favorite single short story or novella that you read in 2018.
I don't remember many of the short stories I read, but Ghost Wall certainly stands out a LOT to me.
Mass Appeal: A book you liked and would recommend to a wide variety of readers.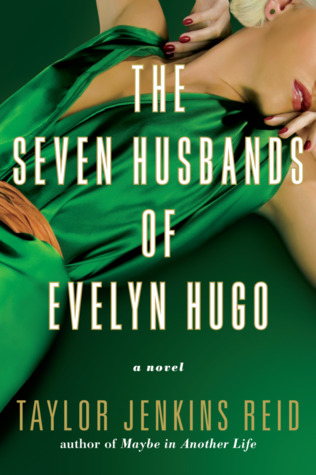 I'll have to agree with Rachel on this and say The Seven Husbands of Evelyn Hugo. It checks a lot of boxes!
Specialized Appeal: A book you liked but would be hesitant to recommend to just anyone.
The Pisces! I get so anxious and also excited when people read it because I have no idea what they'll think, but it's one of my all-time favorites now.
Reflect on your year as a bookish content creator (goals met, good/bad memories, favorite videos blog posts you made, etc).
This is… such an intense question, ha. I definitely developed much more of a habit of blogging. I got onto a mostly consistent schedule, made and solidified friendships in the community, and had consistently better and better stats as the year went on. I feel really good going into 2019! I feel reinvigorated and am hoping I can keep up the same pace this year.
Tag some fellow bookish content creators.
Since we're already almost 3 weeks into 2019, I'm not going to tag anyone BUT please feel free to do this and drop your link so I can see your responses!
---