Ally @ Ally Writes Things was kind enough to tag me in this, which I am FINALLY getting around to after, oh, 4 months? Sorry Ally! Regardless, I love memes so this is a great tag.
1. YEET – which book would you yeet out of existence?
Okay, I know I'm in the minority on this but I REALLY did not like The Girl with the Dragon Tattoo. Sorry (not sorry)!
2. CRYING KIM K – which book gives you lots of feelings?
Girl Made of Stars made me cry for probably an hour straight. Big mega feels.
3. AMERICA, EXPLAIN – favourite book set outside the US?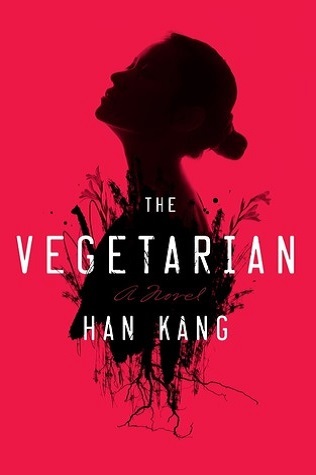 The Vegetarian is one of my all-time favs and it's set in South Korea. I need to pick up more of Han Kang's work asap.
4. RIP VINE – your saddest character death?
In recent memory, the deaths at the end of The Song of Achilles are very very sad.
5. WHAT ARE THOSE? – a book that left you confused?
I'm so sorry, but I just don't Get Paper Girls, and it was sooo confusing to me. I tried reading Vol. 2 but that didn't help. 😦
6. BIG DICK ENERGY – favourite character with BDE?
Could the answer be anyone else except Sadie? Although, I did like Ally's choice of Evelyn Hugo.
7. I WON'T HESITATE BITCH – favourite book with a morally grey protagonist?
Definitely Kaz from Six of Crows. He is the MOST morally grey.
8. MOVE, I'M GAY – favourite book featuring a lgbtq+ romance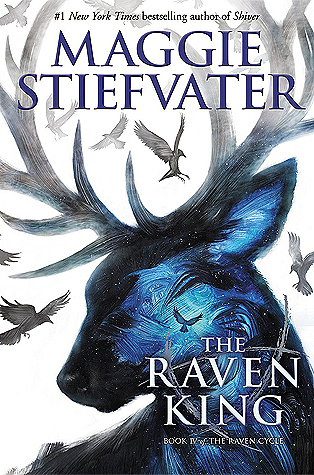 I had to pick The Raven King just because I read it so recently and Adam and Noah's kiss was UGH PERFECT.
9. STREET SMARTS – favourite book featuring a protagonist whose strength is their intelligence?
It Devours! features a main character who is a woman of color and a scientist and her strength is most definitely her intelligence!
10. ALEXA PLAY DESPACITO – character death you were happy about?
Magic Brian in The Adventure Zone, but mostly because it was so funny!
11. THEN PERISH – a book you DNFed?
I'm not afraid to DNF whenever necessary, but I just could not push myself through The Snowman.
12. KERMIT SIPPING TEA – a book that makes a statement?
The Body is Not an Apology! It's all about self-love.
13. SAME HAT – the character you relate to the most?
Okay, this is non-fiction but I've been having a LOT of health issues soo I've been meaning to reread Ask Me About My Uterus.
14. OH WORM – a book you didn't expect to love?
I thought i would like We Have Always Lived in the Castle, but I had no idea how much I'd LOOOVE it!
15. SHREK – favourite book featuring mythical creatures?
Basically everything by Tamora Pierce!!
---
I'm a bit tired, so I'm not going to tag anyone but let me know if you decide to do this! 🙂