Charlotte was kind enough to tag me in the Spring Cleaning Book Tag! I love spring cleaning, and I love books, so hopefully I also love this tag. 🙂
THE STRUGGLE OF GETTING STARTED: A BOOK OR SERIES YOU STRUGGLE TO BEGIN BECAUSE OF ITS SIZE
I'm stealing Charlotte's answer here, because it was the first thing to come to mind: The Wheel of TIme series! I've been meaning to read it for literal years but am too intimidated by its length to start.
CLEANING OUT THE CLOSET: A BOOK OR SERIES YOU WANT TO UNHAUL
This one is more difficult, as I've been a lot better about immediately unhauling books I no longer want on my shelves. I did unhaul Future Sex recentlyish because it was sent to me unsolicited and after skimming the book and the reviews, I wasn't interested.
OPENING THE WINDOW AND LETTING FRESH AIR IN: A BOOK THAT WAS REFRESHING
This is corny as hell, but I found Merry Inkmas refreshing because I was super depressed when I read it and needed something light-hearted and cute!
WASHING OUT THE SHEETS: A SCENE THAT YOU WISH YOU COULD REWRITE
This is a little difficult, as I'm struggling to remember any specifically bad scenes. I guess I'd rewrite one of the scenes in I Kill Giants, just to remove the homophobic slur.
THROWING OUT UNNECESSARY KNICK-KNACKS: A BOOK IN A SERIES YOU DIDN'T THINK WAS NECESSARY
Honestly, both of the sequels to The Butterfly Garden were pretty unnecessary. With a fourth on the way.
POLISHING DOORKNOBS: A BOOK THAT HAD A CLEAN FINISH
I thought It Devours! ended on a clean, realistic note so I guess I'd choose that.
REACHING TO DUST THE FAN: A BOOK THAT TRIED TOO HARD TO RELAY A CERTAIN MESSAGE
One of the faults of Sex at Dawn was that it was so aimed at giving you one message, that it had no issues with tearing others down. I felt a little more balance would've been nice.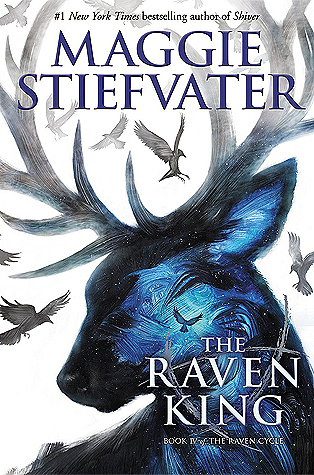 THE TIRING YET SATISFYING FINISH: A SERIES THAT WAS TIRING BUT SATISFYING TO GET THROUGH
It took me years to get through The Raven Cycle, but I just adore it!
---
I tag Hannah @ I have thoughts on books, Destiny @ howling libraries, Rachel @ pace, amore, libri, Callum @ Callum McLaughlin, and Ally @ Ally Writes Things. (But only if y'all want to do it!)