The rules:
Go to your goodreads to-read shelf.
Order on ascending date added.
Take the first 5 (or 10 if you're feeling adventurous) books
Read the synopses of the books
Decide: keep it or should it go?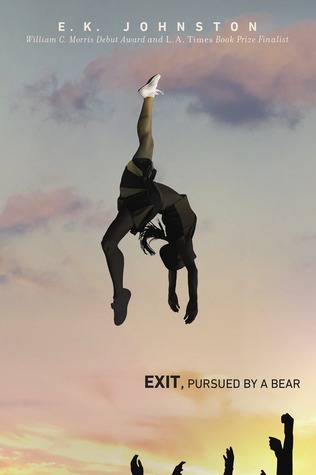 Hermione Winters is captain of her cheerleading team, and in tiny Palermo Heights, this doesn't mean what you think it means. At PHHS, the cheerleaders don't cheer for the sports teams; they are the sports team—the pride and joy of a tiny town. The team's summer training camp is Hermione's last and marks the beginning of the end of… she's not sure what. She does know this season could make her a legend. But during a camp party, someone slips something in her drink. And it all goes black.
In every class, there's a star cheerleader and a pariah pregnant girl. They're never supposed to be the same person. Hermione struggles to regain the control she's always had and faces a wrenching decision about how to move on. The assault wasn't the beginning of Hermione Winter's story and she's not going to let it be the end. She won't be anyone's cautionary tale.
I've heard lots of good things about this and it's right up my alley. KEEP.
It's no secret that women today are juggling a lot. We now make up more than half the workforce in the United States and are busier than ever with partners, children, family and friends, often putting the needs of others ahead of our own.
And if we feel overwhelmed by it all or fall short of perfection, many of us have learned to be our own worst critic rather than our own best friend.
In Warrior Goddess Training, bestselling author HeatherAsh Amara provides the antidote to the flawed idea that you are not enough.
Direct, honest, and unapologetic, Amara will show you how to release the layers of expectations to finally see yourself for the authentic, perceptive, perfect woman you really are.
If you don't love and honor yourself with every fiber of your being, if you struggle with owning your power and passion, if you could use more joyful play and simple presence in your life, then it is time for an inner revolution.
It is time to claim your Warrior Goddess energy.
Drawing on the wisdom from Buddhism, Toltec wisdom, and ancient Earth-based goddess spirituality, the Warrior Goddess path includes personal stories, rituals, and exercises that will encourage and inspire you to become the true warrior goddess you are meant to be.
I'm just not feeling this right now. TOSS.
Harry Potter and the Cursed Child
It was always difficult being Harry Potter and it isn't much easier now that he is an overworked employee of the Ministry of Magic, a husband and father of three school-age children.
While Harry grapples with a past that refuses to stay where it belongs, his youngest son Albus must struggle with the weight of a family legacy he never wanted. As past and present fuse ominously, both father and son learn the uncomfortable truth: sometimes, darkness comes from unexpected places.
I've heard such bad things about this and wanted to read it anyway to see, but why subject myself to that? TOSS.
Sophisticated, witty, and ingeniously convincing, Susanna Clarke's magisterial novel weaves magic into a flawlessly detailed vision of historical England. She has created a world so thoroughly enchanting that eight hundred pages leave readers longing for more.
English magicians were once the wonder of the known world, with fairy servants at their beck and call; they could command winds, mountains, and woods. But by the early 1800s they have long since lost the ability to perform magic. They can only write long, dull papers about it, while fairy servants are nothing but a fading memory.
But at Hurtfew Abbey in Yorkshire, the rich, reclusive Mr Norrell has assembled a wonderful library of lost and forgotten books from England's magical past and regained some of the powers of England's magicians. He goes to London and raises a beautiful young woman from the dead. Soon he is lending his help to the government in the war against Napoleon Bonaparte, creating ghostly fleets of rain-ships to confuse and alarm the French.
All goes well until a rival magician appears. Jonathan Strange is handsome, charming, and talkative-the very opposite of Mr Norrell. Strange thinks nothing of enduring the rigors of campaigning with Wellington's army and doing magic on battlefields. Astonished to find another practicing magician, Mr Norrell accepts Strange as a pupil. But it soon becomes clear that their ideas of what English magic ought to be are very different. For Mr Norrell, their power is something to be cautiously controlled, while Jonathan Strange will always be attracted to the wildest, most perilous forms of magic. He becomes fascinated by the ancient, shadowy figure of the Raven King, a child taken by fairies who became king of both England and Faerie, and the most legendary magician of all. Eventually Strange's heedless pursuit of long-forgotten magic threatens to destroy not only his partnership with Norrell, but everything that he holds dear.
I still can't believe I haven't read this yet. The premise is super intriguing and I love the cover! KEEP.
Lillian Faderman tells the compelling story of lesbian life in the 20th century, from the early 1900s to today's diverse lifestyles. Using journals, unpublished manuscripts, songs, news accounts, novels, medical literature, and numerous interviews, she relates an often surprising narrative of lesbian life.
The reviews make it seem not very well-written and not very intersectional. I think I'll put this one aside for now. TOSS.
History of Madness begins in the Middle Ages with vivid descriptions of the exclusion and confinement of lepers. Why, Foucault asks, when the leper houses were emptied at the end of the Middle Ages, were they turned into places of confinement for the mad? Why, within the space of several months in 1656, was one out of every hundred people in Paris confined?
Shifting brilliantly from Descartes and early Enlightenment thought to the founding of the Hôpital Général in Paris and the work of early psychiatrists Philippe Pinel and Samuel Tuke, Foucault focuses throughout, not only on scientific and medical analyses of madness, but also on the philosophical and cultural values attached to the mad. He also urges us to recognize the creative and liberating forces that madness represents, brilliantly drawing on examples from Goya, Nietzsche, Van Gogh and Artaud.
Foucault can be difficult to read, but I really want to try to make it through this one. KEEP.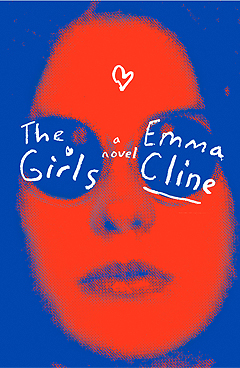 Northern California, during the violent end of the 1960s. At the start of summer, a lonely and thoughtful teenager, Evie Boyd, sees a group of girls in the park, and is immediately caught by their freedom, their careless dress, their dangerous aura of abandon. Soon, Evie is in thrall to Suzanne, a mesmerizing older girl, and is drawn into the circle of a soon-to-be infamous cult and the man who is its charismatic leader. Hidden in the hills, their sprawling ranch is eerie and run down, but to Evie, it is exotic, thrilling, charged—a place where she feels desperate to be accepted. As she spends more time away from her mother and the rhythms of her daily life, and as her obsession with Suzanne intensifies, Evie does not realize she is coming closer and closer to unthinkable violence, and to that moment in a girl's life when everything can go horribly wrong.
Hmm, there are a lot of conflicting reviews on GR. I think I'm gonna pass on this one for now. TOSS.
The mega-talented creator of Grey's Anatomy and Scandal and executive producer of How to Get Away With Murder chronicles how saying YES for one year changed her life―and how it can change yours, too.
With three hit shows on television and three children at home, the uber-talented Shonda Rhimes had lots of good reasons to say NO when an unexpected invitation arrived. Hollywood party? No. Speaking engagement? No. Media appearances? No.
And there was the side-benefit of saying No for an introvert like Shonda: nothing new to fear.
Then Shonda's sister laid down a challenge: just for one year, try to say YES to the unexpected invitations that come your way. Shonda reluctantly agreed―and the result was nothing short of transformative. In Year of Yes, Shonda Rhimes chronicles the powerful impact saying yes had on every aspect of her life―and how we can all change our lives with one little word. Yes.
Also a lot of conflicting reviews! This just isn't appealing to me like it did when I originally added it. TOSS.
Mara Wilson has always felt a little young and a little out of place: as the only child on a film set full of adults, the first daughter in a house full of boys, the sole clinically depressed member of the cheerleading squad, a valley girl in New York and a neurotic in California, and one of the few former child actors who has never been in jail or rehab. Tackling everything from how she first learned about sex on the set of Melrose Place, to losing her mother at a young age, to getting her first kiss (or was it kisses?) on a celebrity canoe trip, to not being "cute" enough to make it in Hollywood, these essays tell the story of one young woman's journey from accidental fame to relative (but happy) obscurity. But they also illuminate a universal struggle: learning to accept yourself, and figuring out who you are and where you belong. Exquisitely crafted, revelatory, and full of the crack comic timing that has made Mara Wilson a sought-after live storyteller and Twitter star, Where Am I Now? introduces a witty, perceptive, and refreshingly candid new literary voice.
I love Mara Wilson on Twitter and I can't believe I STILL haven't read this yet! I literally just went and put it on hold at the library in order to make sure I read it. KEEP.
There are only three things that can get seventeen-year-old Molly Byrne out of bed these days: her job at FishTopia, the promise of endless episodes of Golden Girls, and some delicious lo mien. You see, for the past two years, Molly's been struggling with something more than your usual teenage angst. Her shrink, Dr. Brooks isn't helping much, and neither is her mom who is convinced that baking the perfect cake will cure Molly of her depression—as if cake can magically make her rejoin the swim team, get along with her promiscuous sister, or care about the SATs.
Um, no. Never going to happen.
But Molly plays along, stomaching her mother's failed culinary experiments, because, whatever—as long as it makes someone happy, right? Besides, as far as Molly's concerned, hanging out with Alex at the rundown exotic fish store makes life tolerable enough. Even if he does ask her out every…single…day. But—sarcastic drum roll, please—nothing can stay the same forever. When Molly finds out FishTopia is turning into a bleak country diner, her whole life seems to fall apart at once. Soon she has to figure out what—if anything—is worth fighting for.
This sounds like it COULD be okay, but I just saw a review saying it contains some girl-on-girl hate and I'm not about that. TOSS.
Anyway, dang! I managed to cull SIX books from my list, which I think is a record for me. I'm proud of myself for managing to be so ruthless today. Have y'all cleaned out your TBRs lately?
Twitter | Goodreads | Instagram
(All blurbs and covers courtesy of Goodreads.)