This was my first readathon and I had a lot of fun with it! It was really great connecting with folks on Twitter who were also doing the readathon, and I participated in a couple of sprints. The books I chose were all from my owned-but-unread pile, because most of these books have been sitting on my shelves for a while and I needed some motivation to get to them!
The first book I attempted to read was Animal, Vegetable, Miracle by Barbara Kingsolver. It had been gifted to me probably a year or two ago and I'd been putting off reading it ever since. This is definitely not a book I would buy for myself, the concept is somewhat interesting (I went to college in Burlington, VT and a lot of my friends were "localvores" so I sort of know something about that), but the potential for condescension was way too high for me. And that initial perception was correct–although I adored Kingsolver's writing from the start, it was clear that she has a very high and mighty attitude on the matter, which I didn't appreciate. DNF.
For my official book #1, I read Lost at Sea by Bryan Lee O'Malley. It was honestly a breathtaking book and you can find my full review here. To summarize, let me just say that it is a beautiful graphic novel about a girl finding herself. Also, there are a lot of cats.
For my second book, I read Dancing After Hours by Andre Dubus. My full review is scheduled for Saturday, I believe, but this is a lyrical collection of short stories. To my surprise and delight, they almost all took place in the Boston area, which is where I live!
Next I tried to read Cats & Daughters by Helen Brown. I was not really impressed with the writing or the story. I didn't make it very far in–not even far enough to meet the cat. It's definitely less about cats and more a memoir. Which is fine, but I was really in it for the cats! DNF.
My next tried-to-read book was The Atlantis Gene by A.G. Riddle. It was also not very well-written and from the start the plot seemed shaky to me. Perhaps it gets better, but I didn't want to find out. I also felt really uncomfortable about the "cure for autism" aspect, although again I didn't really read far enough in to get a real grip on that, so I can't really speak to it. DNF.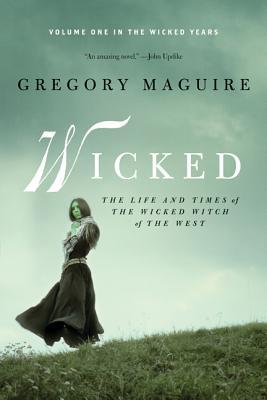 Finally, book #3 of the readathon was Wicked by Gregory Maguire. This was a reread, as I read this for the first time in high school and didn't remember essentially any of it. And I'm actually still working my way through it because it is just… not holding my interest at all. It's kind of been dragging on and I'm not really enjoying it at all! But I've made it pretty far in, so I'm dedicated to finishing it.
Anyway! That's my wrap-up for Make Me Read It. I (kind of) made it through 3 books and was able to remove 3 more from my TBR. Even though I didn't read as much as I'd have liked to, I did enjoy the readathon and am glad I was able to pull 6 books total off my TBR list! At least I really liked 2 out of the 3 books I ended up reading through, although next time I do a readathon I should probably put on more books I expect to like instead of making it all books I don't know much about!
Thanks for reading! Did you do the Make Me Read It readathon? Share your experiences and/or your thoughts on my reads in the comments. You can also find me on Twitter and Goodreads.