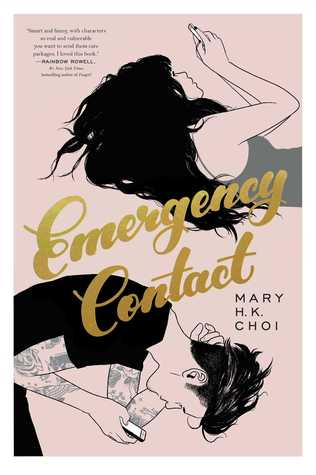 Emergency Contact
cw: alcoholism, racism, sexual assault, parental neglect.
This was exactly the kind of fluffy contemporary romance I've been needing in my life. Watching Penny and Sam's romance blossom via text was heartwarming and anxiety-inducing and so, so relatable. I loved both of the MCs so much and literally could not put this book down. Unfortunately, I tore through it so fast that I didn't really take enough notes for a proper review and all I can do is gush about how cute and wonderful it was. The writing was excellent and I enjoyed the plot. There were serious topics, which were all good to see and which were handed well, in my opinion. I loved loved loved this book and cannot recommend it enough if you're looking for a cute NA contemporary.
Rating:⭐⭐⭐⭐⭐
Quiet Rumours: An Anarcha-Feminist Reader
I'm pretty new to anarchism and political theory in general, so this was my first foray into a book dedicated to the subject. I found it really informative and a good jumping-off point, it helped me to compile a list of further reading materials. It was sort of loosely put together and probably could have used a little more context for each of the essays/pamphlets and seemed a bit outdated, so that's why I knocked off one star. I definitely plan to check out some more AK Press releases, though!
Rating:⭐⭐⭐⭐
Gone Girl
cw sexual assault, domestic abuse, many many many things
I almost DNFed this, but everyone told me to hang in there. I hated both of the MCs, but things really picked up after a plot twist about halfway through. It was worth reading, but I still didn't end up loving it. [SPOILERS] I can appreciate unlikable characters, but I can't get behind anything that reinforces the stereotype that women lie about being raped and/or abused just to punish or get back at men. A small thing, but Amy also states as fact that she doesn't get catcalled at all after the gains weight and there's no way that would be true and is really telling of what the author thinks of fat women. [/SPOILERS] Yeah, anyway I didn't really find this very special and thought it was fine.
Rating:⭐⭐⭐
Twitter | Goodreads | Instagram
(All covers courtesy of Goodreads.)