At the Water's Edge
cw: domestic abuse, gaslighting, drug abuse/addiction
At the Water's Edge probably isn't a book I would have picked up on my own. I got it through a Postal Book Club that my friend Rachel is running, and I honestly put off reading it until the end of the month because I really wasn't expecting to enjoy it. I'm not big on historical fiction, although I did enjoy Water for Elephants, by the same author. I really didn't think there was anything in this for me, but I was wrong.
The first hundred pages kind of dragged on for me, but after that, things really picked up! I sat down to read another 50 pages or so, and next thing I knew it had been almost two hours. The only reason I put it away was because I needed to get to bed and didn't want to fall asleep while reading the end. I finished it first thing the next morning, poring through the last several dozen pages at my local coffee shop. Had it not been for the slow start, I would have given it five stars!
Rating:⭐️⭐️⭐️⭐️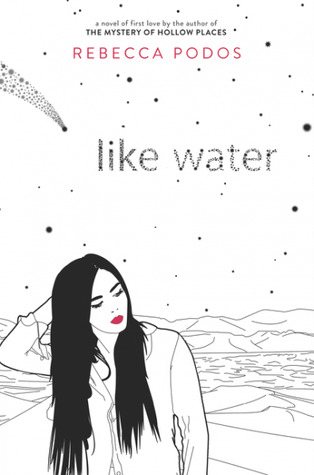 This is one of those books that I loved so much I don't know how to write a review about it. I think all I really need to say is that it's a queer latinx story with a genderqueer love interest and is beautiful and precious and definitely made me cry. There are so many good things about this. The MC casually realizes she's bi and it's not a huge deal and the MC is not only confident about her body, but also recognizes that different kinds of bodies are beautiful in different ways. There are just some lovely messages in this and the romance itself is beautiful and I highly recommend this read.
Rating:⭐️⭐️⭐️⭐️⭐️
Good Me, Bad Me
cw: domestic abuse, pedophilia, assault
This was incredibly well-written and conceptually very interesting. It's about the daughter of a serial killer, who turned in her mother in order to avoid her own demise. It's a lot of introspection, but even though we're inside the main character's head, there's still a lot of the story missing. Definitely an interesting read if you like unreliable narrators. I enjoyed it, but just didn't find myself as invested in the story as I would have liked. I still recommend it, though.
Rating:⭐️⭐️⭐️⭐️
Thanks for reading! Have you read any of these books? If so, what were your thoughts?
Twitter | Goodreads | Instagram
(Covers courtesy of Goodreads)